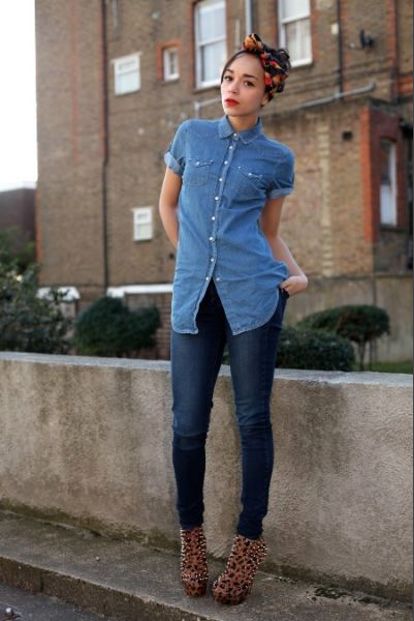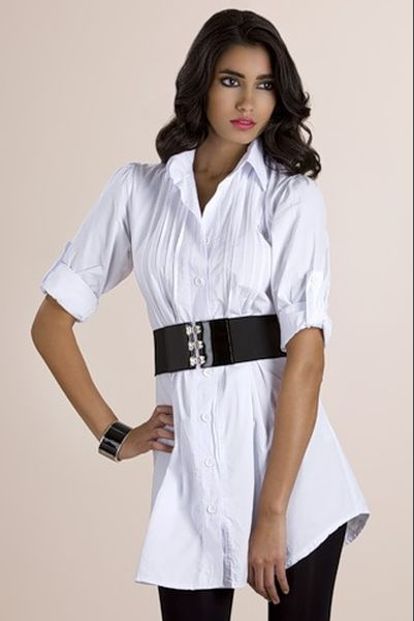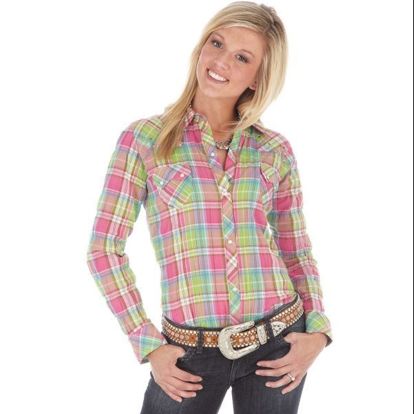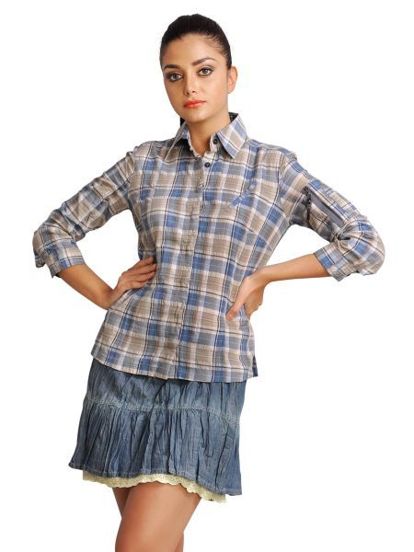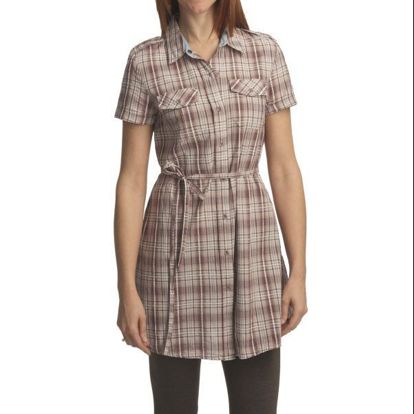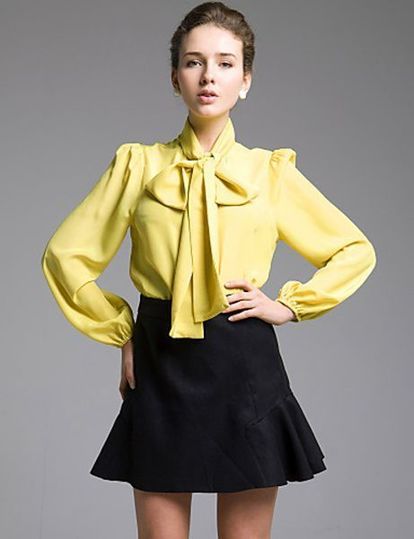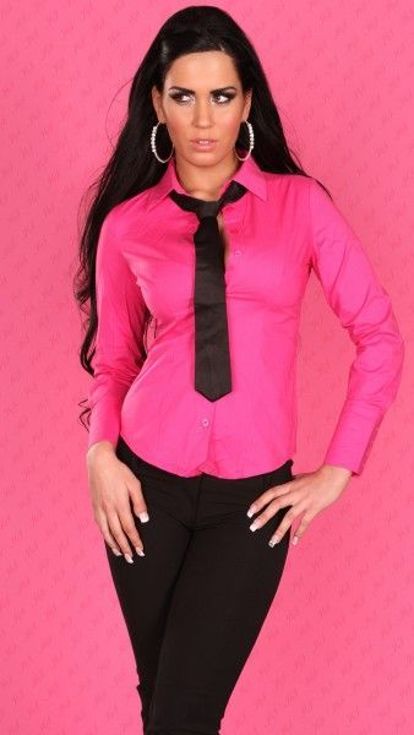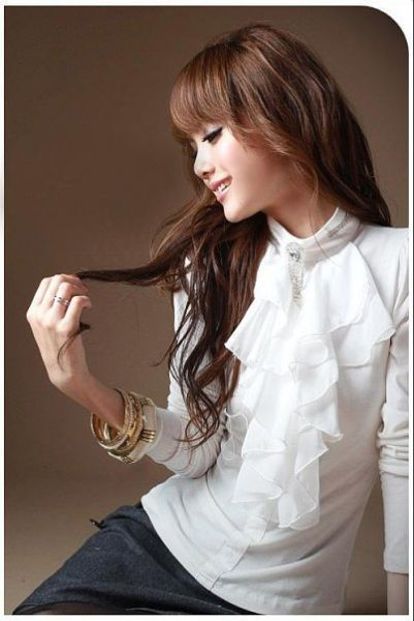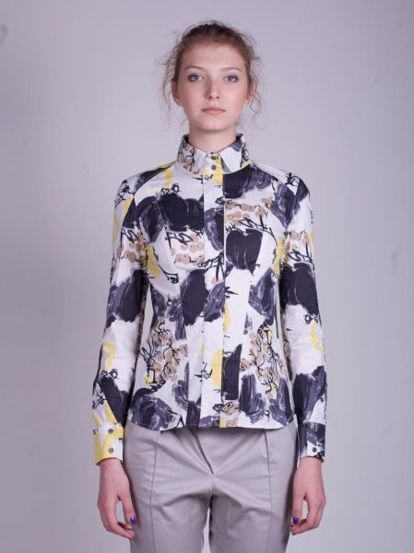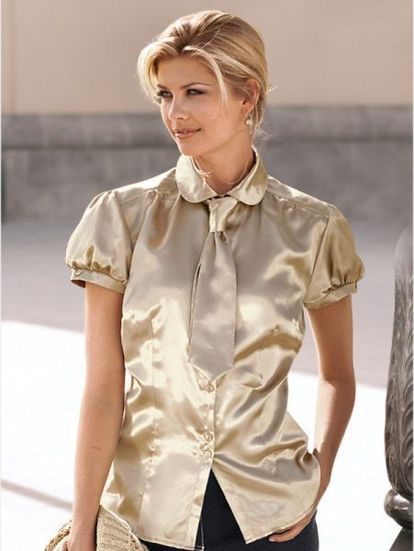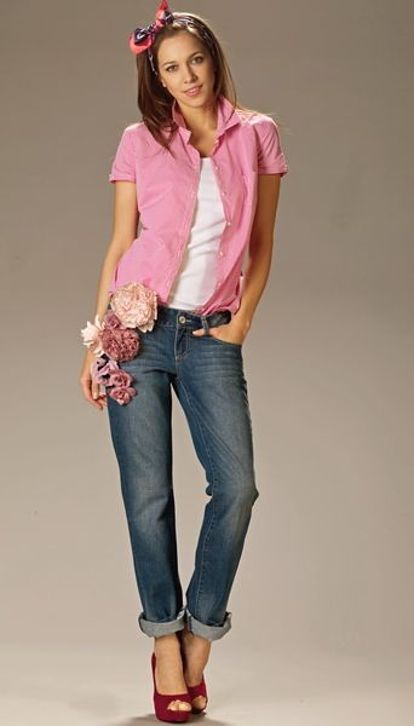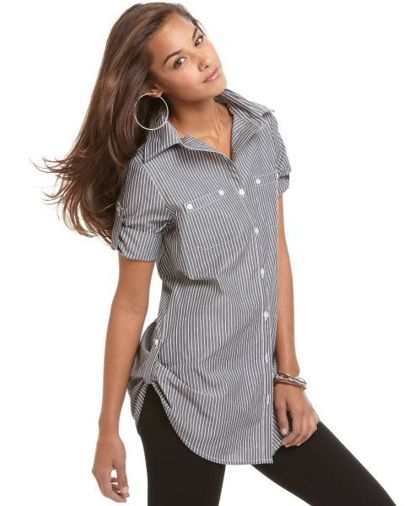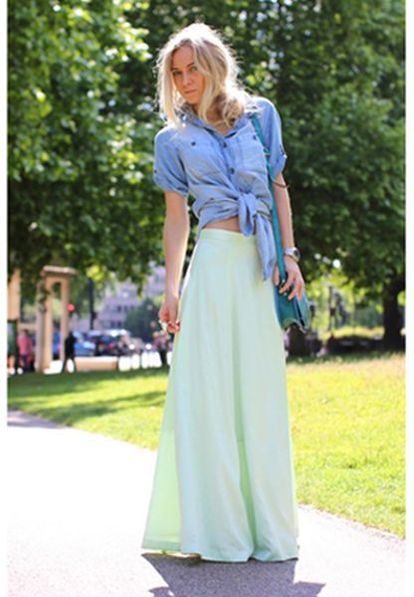 Shirt or blouse?
Thinking about this question, I realized that it is very difficult to draw a clear line between women's shirts and blouses. But, nevertheless, the main differences are still there.
Blouses can be loose fit, and shirts always have clear shapes and buttons. By the way, if for men sew shirts with buttons on the right side, then on women's clothing they are always on the left.
It is worth noting that one of the differences is that shirts always have a stand-up collar. Often sewn with long sleeves and cuffs, but today there are with short sleeves.
For sewing blouses can be used lightweight materials, such as silk, chiffon. But shirts are always sewn from denser fabrics.

Shirts on a figure
Like any other clothes, they should be chosen according to your figure, in order to emphasize advantages and hide flaws.
If you have a perfect waist, you can wear a beautiful fitted shirts.
For those who have a boyish figure, you should choose a shirt of calm tones, a vertical strip will help to visually pull out the figure. You should not choose bright colors.

How to wear?
For a basic wardrobe is best to buy a classic shirt of a quiet shade that suits you best. It can be worn in the office, combining with a suit, just with pants or a straight skirt.
To make the image harmonious, you should properly combine shirts with other clothes. For example, wearing a bright shirt, you need to choose a solid bottom and vice versa.
To make the shirt more romantic, you can roll up your sleeves, add a belt or brooch. In this outfit you can go to a party or a date.

What kind of shirts do you wear?