Recently, I once again thought about it – time goes by, I am not young, and I already prefer low speed to heels, and dresses are comfortable jeans and shorts. Everything seems that there is still a lot of summer time ahead, still have time! So many years I will be young and beautiful, tomorrow I will certainly wear a dress, and today, perhaps, I will choose those comfortable shorts.
The summer passes, the cold comes, and the dresses are all sad in the closet and every time they look at me plaintively, and I hide my eyes and promise that next time, by all means, sorry, my darlings!
It would seem that jeans can also be strict, classic, emphasize the figure and at the same time be absolutely comfortable, especially if combined with comfortable shoes. The trouble is, if this shoe becomes worn out ballet flats, but not pretty shoes or sandals.
I once read an interview with Angelina Jolie, who, when asked how she always looks so feminine, replied that one day she took and threw away absolutely all the jeans from the wardrobe.
I thought so, I thought, and then I remembered that I was not Angelina, and I didn't have a crowd of nannies behind my back, who would take off the fence on occasion and take the bicycle up the stairs.
In search of a compromise, I try to buy only those jeans that favorably emphasize my figure. This is now popular skinny, and narrow 7/8 models, and classic straight lines.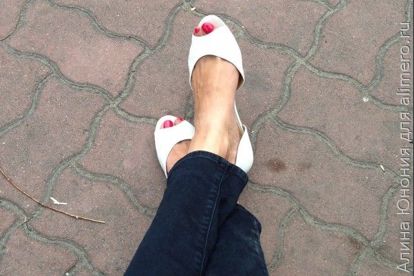 I force myself to wear them, in the truest sense of the word. In fact, it is easy, it is worth a few days to try, and then the legs themselves carry me to the closet for another dress.
So what if I dress up for walks with a child? Shouldn't mom be beautiful? Besides, I plan to walk in advance – if I know that we are walking with a scooter, and I don't have to go to the sand in the sand, then why not opt ​​for a dress and shoes?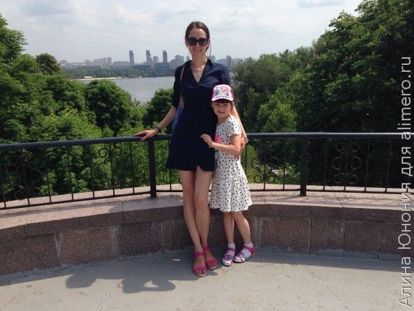 Periodically, I have to go to the center for various kinds of cases – again, an extra reason to meet with my husband for a cup of tea, so why not decorate yourself with a beautiful dress?
Even at work I always try to dress beautifully and femininely, although my work is connected with small children, besides, I have a change of clothes. Little by little I began to feel more like a woman, the rush disappeared, the desire to be in time for everything and everywhere. Every time I note that the surrounding men began to pay more attention to me — now glance, now a compliment, then an attempt to get acquainted.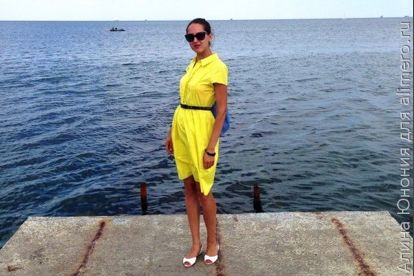 According to the theory of Feng Shui, money should work, it is then that their number will increase and they will be useful. It seems to me that this statement also works with dresses – they should please the eye, decorate, align the back, give strength and facilitate the appearance of wings behind the back.
And we still have time to wear jeans with trousers. Then, when old age will travel along the path of health somewhere between Karlovy Vary and the French Alps. And that, not the fact that I will not at this time wear a light white lace dress and a hat with very wide brim!
And you love dresses! How often do you wear them?