Comparing the value of things on the market and in retail stores, I observe a paradox: often consumer goods from the market are more expensive. True, I have friends who think that shops are not for them and not for ordinary people. I want to fight with similar arguments 🙂
I have already rated the main shopping places by criteria: market, second-hand and mass-market. A separate topic promised to devote to prices. Since it is difficult to compare second hand with new things, today I focus only on the markets and retail stores.
I like the facts, not unfounded recommendations, so the basis of the topic is eloquent examples of purchases. Let's get to them 🙂
5 years ago I didn't buy clothes of popular brands – I was embarrassed to even go to specialty stores. I thought I would look stupid when I saw obscenely high prices. Not only that: I did not want to catch the condescending views of the sellers.
Now I understand that in mass-markets there is a polite staff who calmly treats your walkers in the sales area. Many visitors leave without shopping: some did not find the right thing, others checked for discounts – these are normal situations. So the prejudice has vanished.
So, back to the five-year-old shopping. Then my distrust of the markets strengthened the purchase of a down jacket. About this thing Italian quality written in a previous review. Six months later, I had to bust my prejudices, I looked into a large shopping center. My visit came during sales, so I was surprised by the price tags.
O'STIN, Oodji, Reserved – these stores offered things at ridiculous prices that at least differed in appearance from the market consumer goods. I liked plain blouses and neutral print t-shirts; Stylish shirts and dresses made of cotton fabric.
Only in Colin's men found jeans of the desired style. The selected model was sold without a discount (about 2000 rubles), but we still bought it. The result – a lot of fun! Now I rarely go to the O'STIN and Oodji departments (better to buy more expensive, but more durable thing), and the Colin's are still favorites. In the summer, for example, I got myself a polo (600 rubles) and a skirt (about 800 rubles).
Although I have dedicated a topic to buying clothes, I will pay a little attention and shoes – an important component of the wardrobe.
And again I move mentally to the market five years ago. Women's leather boots with fur filling cost 3000 rubles. The model is selected from the category above average, so it was planned to operate at least a couple of seasons. Alas! Apparently, the top did not want to be friends with the sole, since a hole appeared at the junction. By the way, a month has not passed!
That pair of boots was remembered by a glued insole and poor fittings. My friends shared similar examples. It's not very pleasant to ruin the budget for disposable shoes, so I bought a new pair in the ECCO store. On sales it was possible to take good shoes for 4000-4500 rubles.
I remember the market orthopedic slippers for 1300 rubles, which could not be worn. At the end of the summer I bought unkillable and incredibly comfortable sandals at ECCO for about 1,100 rubles.
There were other attempts to find good-quality footwear on the market, but as a result I again carried money to ECCO or INTERTOP stores.
Men's clothing
Alimero is a website for women, but I'm sure that you are helping your husbands shape their wardrobe. I know men who do not even call the size of their shirts and underwear.
Interesting men's collection offers Tom Tailor. There are women, although things a little less. Prices, of course, higher than in Colin's, but the result usually pleases. Especially if you wait for discounts. For example, a men's sweater, bought 4 years ago for about 1900 rubles, still does not want to leave the wardrobe.
Tom Tailor stores have things to wear for years. With proper care, of course. Yes, there are unsuccessful sentences: once bought a T-shirt, which lost its shape after the first wash. In general, Tom Tailor pleases stylish, but restrained things. It seems there is nothing special in shirts or sweaters, but look unbanal.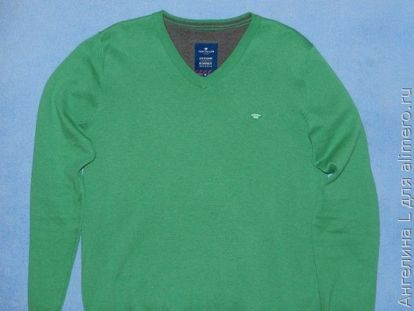 For comparison: this year a pullover was purchased for about 1,650 rubles. Just as a couple of years ago, the sweater was worth on the market – like a good quality, but of a consumer type.
Prepare hats in the summer …
This year, at the end of August, by tradition, went to MEGASPORT. In the summer in the stock department you can buy pretty jackets, hats, and down jackets. Prices are touching 🙂 Although I don't really like bright hats, but a wonderful model for 600 rubles did not leave indifferent.
The selected hat is from Columbia. I liked its filling: the lining is made of fleece and material with Omni-Heat technology. I do not know whether these technologies will justify themselves, but the cap is plump to the touch.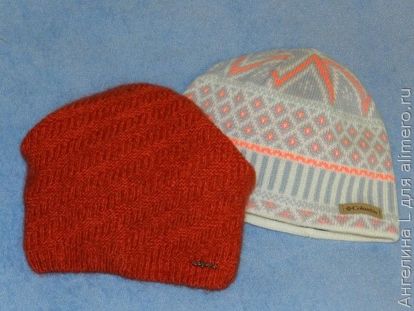 In the autumn I bought another warm hat with a fleece lining on the market. Gave about 1300 rubles. I regretted not having visited MEGASPORT before, while there were more models there.
There are Marks Spencer in the list of favorite and accessible brands, I look at clothes from Zara – you will not list everything 🙂
When the sales season begins in the mass market, you will not drive me to the market. The costs are the same (or less), and how much shopping pleasure is impossible to convey!
I know you can say that there are seasonal discounts in the markets. I agree, there is. It is profitable to buy a swimsuit at the end of August, and winter jackets – in February. True, prices often depend on the mood of the seller and your ability to bargain. Chain of branded stores will appreciate the standard price tags, and yes even sms-mailing will inform about discounts.
Dear readers, Alimero, how do you feel about company stores?