I wanted to write a topic about what kind of clothes should not be worn at home after talking with my sister. We often visit each other, and I, frankly, have always been amazed at how my sister dresses at home.
I do not like to impose my opinion on others, so I never hinted to my sister that a burnt terry robe and knitted socks are not the best home kit for a young, attractive girl. In the summer, however, her sister's bathrobe changes to exactly the same, but from lighter fabric. And in this dress she walks in front of her husband all day long, and she welcomes guests like that.
At first, I thought that this image was associated with the birth of a daughter, but my daughter has been going to kindergarten for a long time, and her robe is still the same. And recently, my sister began to complain that her husband on the street is increasingly looking at pretty girls. In general, I decided to talk to my sister about a home wardrobe. Fortunately, my sister took my advice positively, and together we bought her two nice suits for the house.
And to you, dear readers, I want to present the top 5 clothes that can not be worn at home.
1. Pajamas and nightie.
As you know, pajamas are clothes for sleeping, but not for home. I remember how when I was a student I went for a cup of tea to a young neighbor. She often opened the door in pajamas with the cubs. And every time I was embarrassed, because it seemed to me that I woke up the neighbor.
2. Huge terry bathrobe.
I have never understood how you can wear a voluminous terry robe, which makes the waist wider at least one and a half times. In addition, it is terribly uncomfortable in it!
If it is cold in the apartment, it is much more convenient, in my opinion, to put on a pretty sporting suit on the figure.
3. Stretched T-shirt.
For some reason, girls often prefer T-shirts of their size to be just pretty stretched, huge T-shirts obviously not from their shoulders. Of course, it is believed that the girl in the men's shirt looks sexy only if this shirt is clean, does not turn into a uniform for cleaning, frightening by its appearance of the household.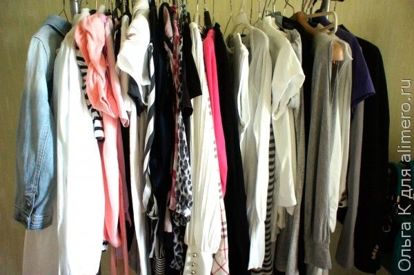 4. Sweatpants with elongated knees.
There are no comments here. This sight looks awful. Loose items should be sent to the trash. And at home you need to look as neat as at work.
5. Trampled slippers
Slippers should look no less neat than an outfit. Agree, dirty torn slippers – unpleasant sight. I prefer to go to the house in the fabric ballet shoes, and in the summer in Vietnamese.
Dear readers, tell me what clothes you wear at home?