The sun is already rising quite high and the bright sunshine makes us wrinkle our noses and squint our eyes. As a result, new premature wrinkles appear in girls, which we then hide under makeup. To avoid this effect, we can choose sunglasses and stop growing new wrinkles on our face.
It's difficult to choose sunglasses, as you need not only to choose a beautiful shape, but also not to forget about high-quality material. Sunglasses made of quality material are much more expensive than ordinary plastic glasses, but worth it. Together with beautiful expensive frames you can buy lenses made of real glass, which not only protect your eyes from the bright rays of the sun, but also do not let out ultraviolet light.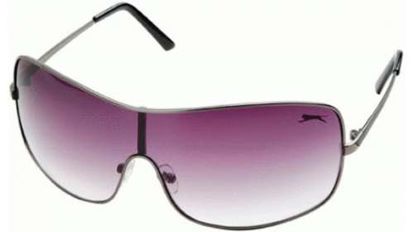 Plastic lenses, which are often bought because of the cheapness of such glasses, can ruin your eyesight, so you need to think that you are more expensive than money or health. Especially destructive plastic lenses in sunglasses, which are painted in two or more colors. The angle of refraction of the sun's rays in the upper part of the glasses does not coincide with the angle of refraction of the lower part. As a result, the eyes get tired, and therefore lose the accuracy of perception. Among these glasses you can see the darkened upper part of the lens and a little lighter lower part. If you buy such glasses from cheap plastic and walk around in them for one season, you can immediately plan to visit the oculist, since the vision will not be like at the beginning of summer.
The best quality glasses are monochrome glasses of black or brown lenses. Lenses should be made of glass. There will be only one stroke for complete satisfaction – choose a beautiful frame that fits your face shape or will be the same color as your new suit.