Girls, what do you think about the romantic style? In the fashion world it is said that this style can be considered popular if it is supplemented with modern fashion. I now want to dress more feminine, more gently, with ruffles and long dresses. Only here I am afraid that in everyday life I will look ridiculous.
I propose today to figure out what a romantic style is and what is advised in the fashion world.
The essence of the romantic style – demonstration of modesty and purity. This is the most feminine direction in clothing. A woman in a romantic image is very attractive to men, because it gives the impression of something soft, defenseless and tender.
Style symbolizes the emotions that are usually attributed to women. It is freshness and lightness, warmth and purity, at the same time – capriciousness and frivolity, emotionality and inconstancy, childishness and frivolity.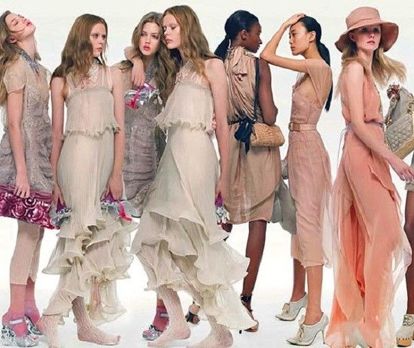 Dresses in a romantic style fit the figure or fall in soft folds. Ruffles, flounces, frills, as well as layering and draperies are often used. The lines of the body are emphasized, but without too much frankness: it is important to show smoothness and femininity, but not sexuality. Decollete is possible if it does not over-focus attention on itself. Trousers are also appropriate: from thin soft fabrics and with high seating.
Fabrics used light, beautifully draped. These are silk, chiffon, satin, organza, lace, fine knitwear and fine wool. For more dense details – satin, boucle, thick lace. Often used ornaments, embroidery, mesh, bows.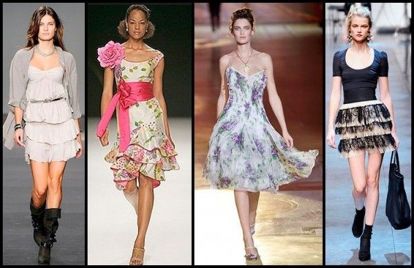 Color palette – gentle, pastel. Valid and saturated colors: wine, shades of blue and green, black, white, gray. Their use is compensated by a feminine silhouette. Popular floral print, as well as polka dots, geometric and floral patterns.
Accessories – an important part of the romantic image. These are lace gloves and capes, hats and umbrellas, brooches and headbands. Shoes – shoes with small heels, often also with romantic bows and flowers. Hair – loose curly hair or various braids and bunches.
The style is more suitable for young people, but some of its modifications look great at any age, including women over 60 years old. It is not associated with age and weight, but depends only on the state of the soul.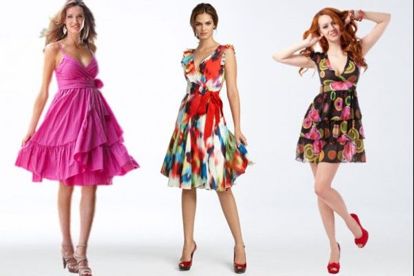 You should not go to work in ruches and bows, this will lower your status among colleagues, but you can use romance in accessories or decoration. Romantic style goes well with the classics and with discreet use is quite appropriate in the office.
Nowadays, this style is very popular and is present in almost all fashion collections.