I already wrote that most of my daughter's clothes, and myself, I buy on the Internet. Apparently, I am the wrong woman – I do not like to go shopping, change clothes in fitting rooms and in general, I am annoyed by the abundance of people.
Shopping can be made anytime, anywhere, even at night with a cup of tea in a cozy atmosphere. You can set the search parameters for things – model, color, price range, size.
You can find everything on the Internet, many stores even offer a relatively new service – you upload a photo, for example, Anfisa Chekhova, hover over her shoes, click, and in front of you is a list of similar models indicating where and how much they can be purchased.
Buying clothes online is definitely cheaper. It is obvious that the price does not include the rental of premises in the shopping center and the abundance of advertising.
In addition, many Internet giants (Amazon, Gap, OldNavy, Carters, 6pm, Dunhill, shoes.com, endless.com, etc.) are focused on the American market, which deprives the products of the trade mark that our sellers love so much .
Do not believe it, the cost may differ several times. For example, those ballet flats, which in our shopping center cost about 8,000 rubles (brand rental price), I bought over the Internet for only 1600, because This is a model from the collection of many years ago, which does not affect the quality in any way – I have been successfully wearing their 6th season already!
Another example is such popular Reebok EasyTone sneakers. I am sure that everyone remembers this advertisement, where they tell how cool sneakers can swing the muscles of the legs and buttocks. Of course, there is no swap, but I haven't had a better shoe. So, in the shopping center they cost about 4000-6000 rubles, and I bought them for only 800 rubles. (25 dollars)!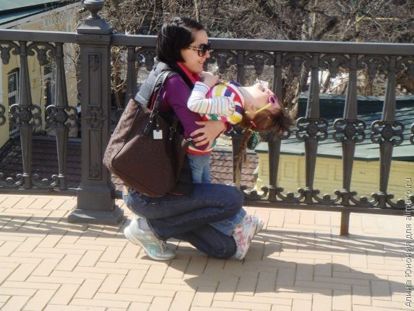 With children's things it is even better – knitwear, which can withstand a million washes without losing the original appearance, excellent colors and prices that can not but rejoice, especially if you buy up on sales – T-shirts for 4-5 dollars, two pairs of glasses for the price of one and a discount 20% for an order over a certain amount.
Also, there are big savings when buying the last pair or thing – for example, I bought Asics sneakers for my daughter for $ 10 (the initial price was about 60) and a winter jacket for 20 (was about 60).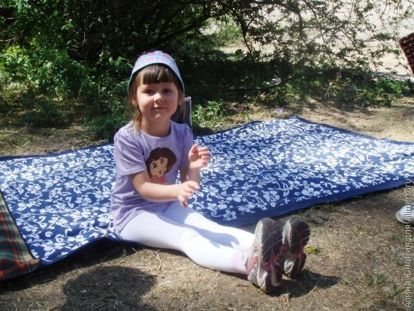 For many, this factor matters. I personally do not like it when I see my things on someone else.
Yes, and some things are simply impossible or problematic to find in our stores – for example, I unsuccessfully searched for my daughter's T-shirt with Dasha-ranger and cheap fleece blouses for a thermo jacket (in the end I bought them for only $ 4).
And literally the day before yesterday, a book finally arrived to me, which I am sure is not in Ukraine. This is a huge book on the 250str, A4 format and excellent quality. It contains a huge number of macro photographs of everything – from a daisy to a bee or an ant's leg, which holds a microchip. The book is worth neither more nor less – $ 16. Yes, it is quite heavy, which affected the cost of delivery, but I ordered it back in March, so the book floated on the ocean, which allowed me to save.
And I dreamed for many years about a swimsuit in cucumbers. This, you know, oriental pattern, if I am not mistaken, is called mendi. And finally, last year, my dream came true;) By the way, in almost all American stores you can get the top of a swimsuit or underwear of the same size, and the bottom – of the other.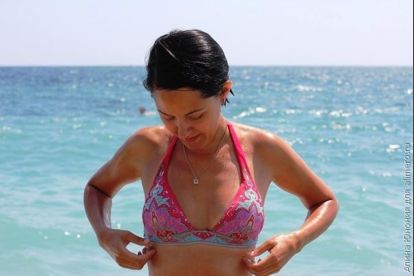 The first minus is waiting. After all, in the store you already hold the item in your hands immediately after payment. And in my case, you also need to wait some time. For example, if you order goods from the United States, the waiting period ranges from 2 to 6 weeks (by air or water transport).
The second important minus is the probability of span with size. With children it is easier – if the thing is large, then the child will still grow, and when the opposite is the case, you can transfer the younger relative, for example.
However, there is the option of selling the unsuccessful thing through the same Internet – there are a lot of specialized communities through which it can be successfully sold.
I have such cases are quite rare. First of all, I buy shoes only from those companies whose dimensions and shoes are known to me. Secondly, I don't buy jeans, because it's very difficult for me to pick up my figure even in an offline store.
Shops that are focused on the American and European markets, usually do not produce delivery to Ukraine and Russia. And if they produce, then its cost is transcendental.
The most convenient option is to buy through an intermediary. In short, the intermediary has a certain person in the United States who orders your purchase for himself and then sends it to the intermediary, who, in turn, sends it to you.
Naturally, this is not free – you additionally pay for the services of an intermediary, the cost of delivery and, if necessary, tax. However, if you cooperate with friends, for example, then these expenses can be divided into several people.
In any case, even taking into account these costs, saving is pretty good.
I am sure that those who have ever tried to make purchases via the Internet will do it again and again. And if you form a summer wardrobe in the winter and vice versa, follow the sales and promotions, then you will certainly be able to save. For example, the same uggs in the summer are, as they say, cheaper than dirt.
Did you buy clothes over the Internet?