The idea of ​​writing this topic naturally appeared after the article by Zoya Lukyanova Obnovka for a little fashionista. I want to show you my first summer purchases for my 3 year old son.
I divide all clothes into 2 categories: in kindergarten and on the way out. Naturally, in kindergarten I buy more muffled tones and things as practical as possible. On the way out I already give preference to bright and rich colors.
More, of course, in the wardrobe of my son of blue and blue shades, they really suit him, but I try to somehow diversify this range.
Even my son began to notice what is depicted on the clothes, so prints in the form of typewriters are welcome.
So, 2 blue and black T-shirts, 2 wrestlers and breeches were bought in kindergarten. Bortsovki have the same print, because I really liked the bright colors, but there were no other models and I mistakenly assumed that I would not find something that would interest me in another store of this brand. I chose the breeches without any inscriptions, lines, etc., as usually, if they are available, they are bright colors and it is very difficult to combine a T-shirt or a T-shirt with them, and everything will fit in with these.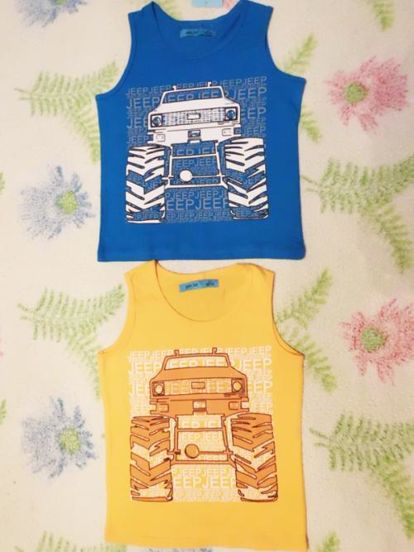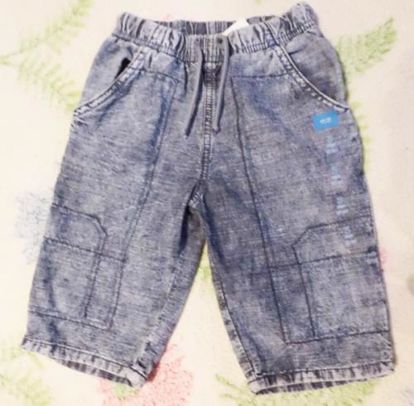 At the exit, I try to take sets, this time is no exception. Three-piece shirt consisting of sleeveless shirts, shirts and shorts (1 photo in the topic). We have already updated the top for the Day of childhood. I really like to buy shirts for my son, he is such an adult boy and stylish at the same time. Next, two sets, which consist of T-shirts and shorts. One is bright orange and the other is gently blue. Well, in case of cool weather, I chose a suit from knitted pants, long-sleeved T-shirts and sweaters with a hood on the lock.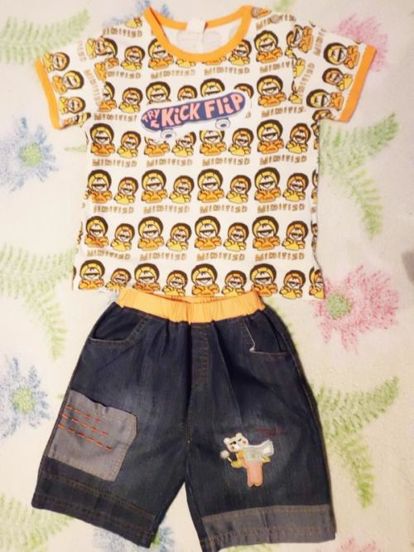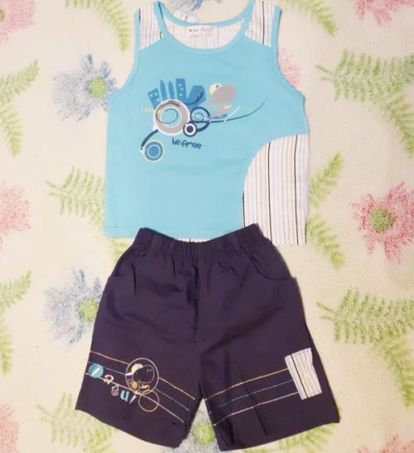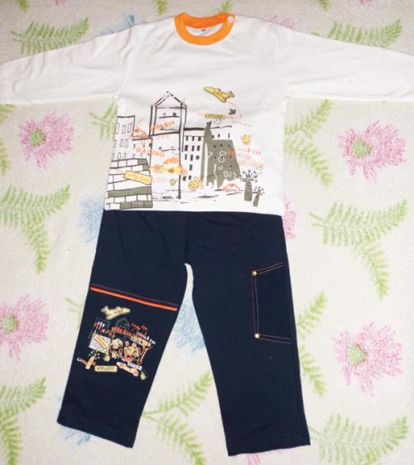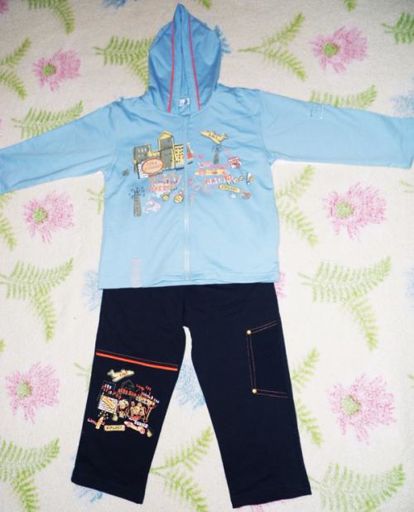 I must say that in our city there is still no normal summer, the rains alternate with warm weather, so we have not updated all these things yet.