As the well-known fashionist Kerry Bradshaw said: I do not believe in love at first sight with the exception of shoes! I think about the same, shoes for women – it is not just a part of the wardrobe, but also a kind of hobby and passion.
I am convinced that a woman should have a lot of shoes. And I have several arguments about this. First of all, our leg does not grow (unlike children), so you don't need to worry about becoming older. Secondly, the more shoes, the longer the service life of each individual pair. Thirdly, excellent mood.
Everything is simple here – I prefer more or less classic boats, the only difference is in the colors. Since office times, I have an impressive stock: black, black lacquered, red, brown …
Unfortunately, in the decree such classics are often not vilified. Therefore, comfortable wedge shoes gradually replaced their fellow heels.
Honestly, before pregnancy I did not have a single pair of ballet shoes. On picnics and on trips, I somehow managed with flip-flops and sneakers. Ballet flats seemed to me a lot of teenage students.
In recent years, a low-speed shoe has accumulated a decent amount. Now, however, I was set on fire with the idea of ​​sharp-nosed ballet shoes, but earlier I preferred a round nose.
One of the most successful purchases is nude leather shoes with bright pink fabric lining, it was more comfortable to walk in them than barefoot! On this occasion, I demolished them in the trash, but this model is no longer released, alas.
I do not regret at all about buying leopard print ballet shoes, even though it was forbidden to me. With aged colors of clothes, such shoes look quite good.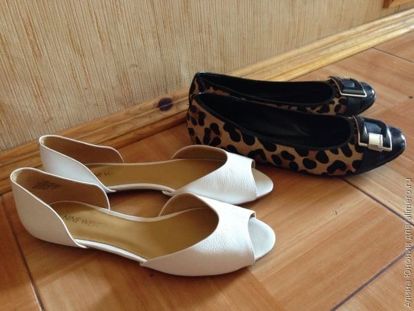 This is the most huge and my favorite section. Fortunately, now I do not buy, based only on the impression Oh, how lovely. From that period, I still have a lot of shoes, which in itself is beautiful, but I don't have things with which to wear it. To buy clothes for shoes is somehow wrong, better the opposite.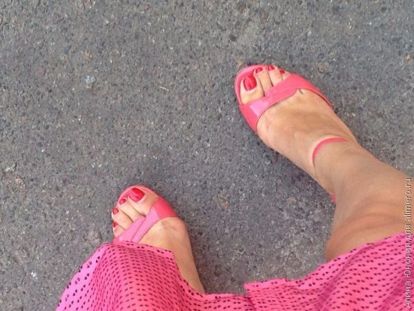 So, several pairs of red shoes, bright blue, gold and even green sandals are waiting for me in my time. Previously, I had another bad trait – if I could not decide on the color, I bought both attracted. As a result, I had a lot of shoes of the same type.
With age, I had more classics: white, black and white, black summer shoes. True, I try not to choose too strict models – I wear them in everyday life with summer dresses.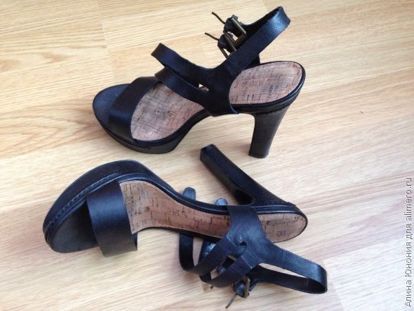 Recently, I appreciated the convenience of wedge sandals, now I often wear such shoes too. In addition, shoes with a wicker sole for several seasons does not go out of fashion.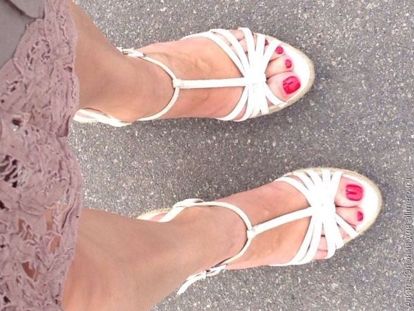 I am not afraid of colored and colorful shoes, I just have a few favorite colors in my wardrobe, so I try to stick with them.
Of course, the most comfortable for me – sandals at low speed and flip-flops. Especially because they are enough for several seasons.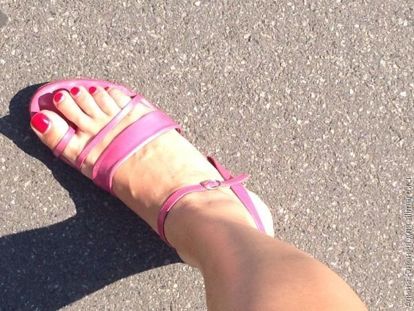 At this time, the most important thing for me is warmth and safety. Ideal for a winter walk with a child – traditional uggs. Let many consider them unfeminine and formless, but it is not worth denying their convenience and practicality. In addition, these shoes are now in a wide variety of colors – from sequins to velor.
Of course, I have a few boots on the way out, but these are classic leather models with heels of various thicknesses. Yet winter is for me hibernation. If only it was warm and comfortable. For the fall, I have quite a few pairs of half-boots and ankle boots. Again, in the past year, I once again appreciated the convenience of wedges.
Fortunately, my size is running gear, and during regular cleanings in the closet, part of the shoes goes to my girlfriends or friends. But to part with shoes is very difficult for me. They are for me, as keepers of memories of events and people. With each pair is connected something good, even if it sounds ridiculous.
Do you like shoes the way I love her?