The Internet is not only communication and entertainment. With it, you can also get rid of unnecessary things and profitable to get new ones. This topic is not about online stores, which I also love very much, but about ordinary flea markets.
At the peak of the popularity of a live magazine, I was in several thematic communities at once. Now other social networks are more popular, for example, I like Facebook. I am a member of only four groups selling new and used items, each has several thousand participants.
We also have several popular sites for free ads, but there the communication between the participants is not so active, and there are many times more announcements – from apartments to puppies.
I often order things from America for myself and daughters. Sometimes it happens that I do not guess the size, sometimes the thing is not the same as I wanted. There is a separate conversation with used things – the daughter has so many of them that almost all of them are in excellent condition. Store for someone reluctant, sorry to give, so why not sell? Money was spent in due time, and often considerable.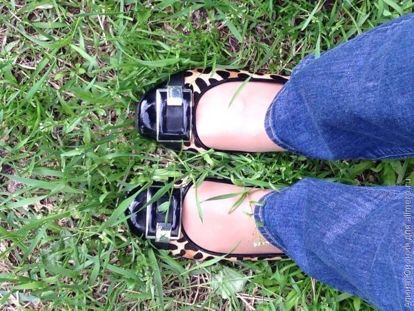 Another category is my stuff. Before pregnancy, I was a little thicker, so half of the cabinet is covered with things that have not been touched for 6-7 years. But among them there are many beautiful dresses that can be useful to someone. Yes, and my leg has grown by half the size, why shoes should stand idle? Shoes should please the hostess, and not stand in boxes!
I can not remember the gifts, some of them are out of work. So, recently I got rid of a completely new heater, bottle sterilizer and other devices that were presented by sympathetic girlfriends, but never received the application.
The key to success is an attractive photo and product description. It is better to immediately indicate the main measurements (insole length, trouser legs, sleeves) to avoid unnecessary questions. If things have defects, I will definitely point to them, yet it is ugly to deceive even strangers.
Most of my deals are successful. Although, the cases are different. For example, a customer recently became interested in her daughter's sneakers. They are brand new, in a box and with a price tag. Moreover, my price was exactly two times less than the store. Despite the fact that we live in one city, she refused to drive up, asked to be sent by courier.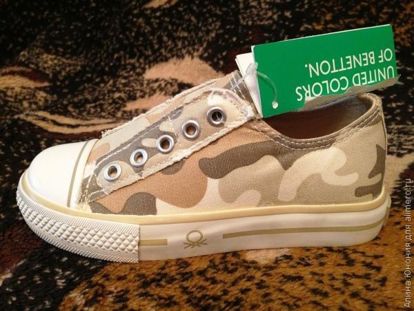 In all my announcements it is stated that there is no return, and this is the normal practice of most sellers. But the customer almost begged me to allow me to return the shoes in case anything happened, I agreed, warning that when I cash the money from the card, my bank withdraws the commission.
The next day, the girl calls me up and explains, with raised voices, that I indicated an insole length of 18.8 cm in the ad, and there after all is 18.6! And her boy sneakers terribly tight and crush! In this I do not believe. First, it is impossible to measure the insole with millimeter precision — it is glued in, and second, the size that her son wears is indicated on the shoe.
But she refused to send the shoes back, saying that it was expensive for her to spend money on the shipment. Asked to drive up to her house. At this moment I wanted to hang up! In the end, she nevertheless agreed to drive up, I returned the money to her, taking into account the bank commission, which also provoked her to harsh words addressed to me. Such an unpleasant residue remained, do not believe it. As a result, I raised the price for sneakers one and a half times and sold them the next day – now understand these buyers.
But there are pleasant cases. The girl became interested in the jacket, which my daughter wore only once. She clarified several times – whether there are really no defects, because the material is very delicate. She said that she could pay in the evening, but I just went to the post office and said that I could send it without payment, I trust her.
Payment, of course, arrived on time, and the next day the customer left me an incredibly pleasant message – the product is great, her daughter went straight to bed in a new thing, and if the tag hung on it, then the thing could easily be sold as new!
I have a lot of stories, and successful experience too. So, recently I sold my sandals to a very famous person. She turned out to be a completely simple woman who also leafs through ads at flea markets, loves beautiful shoes and often flies with size.
Do you sell your stuff over the Internet? Let's share interesting stories!