I really love shoes. Naturally, the ideal shoes for me should be comfortable, practical. And, as a rule, it is expensive. I do not mind the money for the boots, if only they really were of high quality and served me for more than one season.
I noticed that for me, as for many, probably, autumn came somehow unexpectedly. Yesterday it was warm, and the sun shone so joyfully, but today a cold wind is blowing and a light rain is falling. How should prepare for the fall? Buy a warm pullover and down jacket? As for me, this is not enough. For me, shoes are more important.
After all, no wonder the proverb says that the feet should always be warm. And they will be warm, as a rule, only from a good, comfortable and practical shoes. And it is on her that I bet. And this piece of clothing must necessarily fit under the things, and not be some separate element.
How I chose shoes this fall

Tell me, do you update your wardrobe in advance? Or do it in high season? I'm an unpredictable person. I plan to do everything in advance, but in fact it turns out differently. It turns out that I buy everything at the height of the season, when there is a huge selection of shoes, and they buy it at these moments pretty quickly.
Good or bad, I do not know. But recently, I finally decided on the choice unexpectedly for myself. I love everything beautiful, interesting. But this is not always practical. Indeed, for example, boots with high heels will not wear every day. Yes, and the high platform does not particularly please me. From this legs get tired, they need rest.
I understand. I need shoes for everyday wear. After all, this walk in the fresh air with a stroller, and going to the store and the market. You have to walk a lot and for a long time, which means that you need practical and durable shoes. But I was convinced that even expensive shoes are not very loyal now.
That's why I decided to take first of all comfortable shoes, on a small heel, about 3-5 cm in height.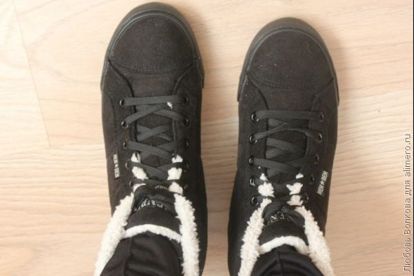 I found the right shoe. In appearance, they are not really speaking. And they are a sports plan, so, naturally, they are not suitable for a business meeting. Yes, I do not go to such events.
I need something that is simpler: a tracksuit, a jacket and sneakers. It's mine. Such a favorite and cozy. I like the fact that these cross-boots fit perfectly on the leg, they are warm and they do not rub. You know, for long walks with a child – this is the most it!
And I have, since the past seasons, universal boots, as I call them. These are high suede boots. And they look, after 2 years, as new. I like the fact that they are suitable for both dress and jeans or tunic. In general, I wear them for everything.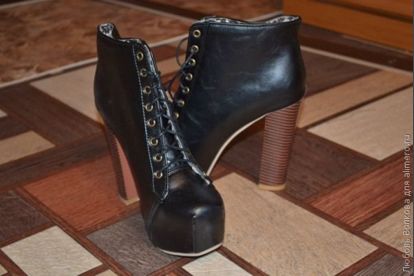 And yet I could not resist.
And although I have boots with heels, both winter and demi-season, I still could not resist. Bought one more! On a decent heels, I think. And I did not regret it! They are incredibly comfortable! The heel is steady and they are not tight for me. And I made a conclusion for myself: a woman should walk on his heels, even if she is on maternity leave. It is our duty to look beautiful and feminine, and the reason to dress and wear beautifully can and should always be found!
What do you think? Have you already found your shoes for this fall? What do you wear and what do you prefer with shoes?