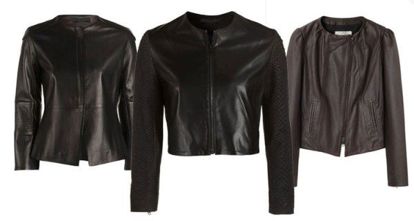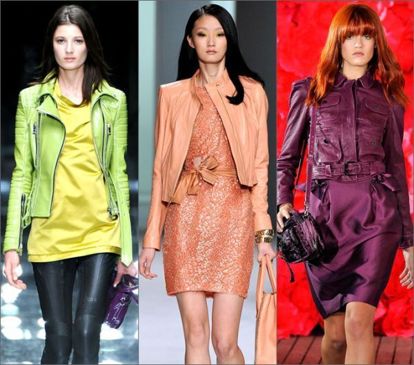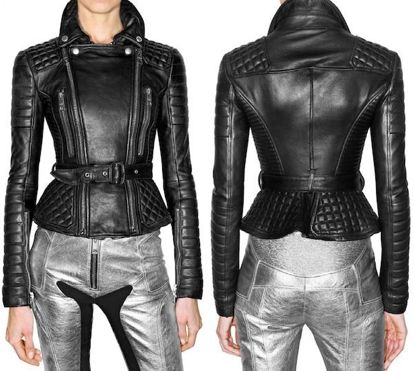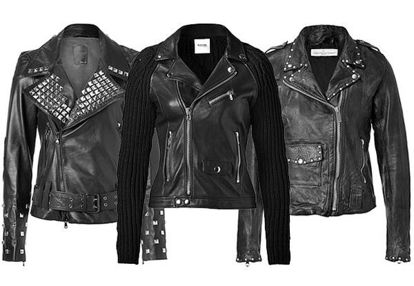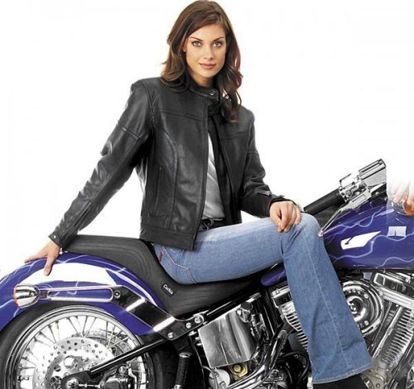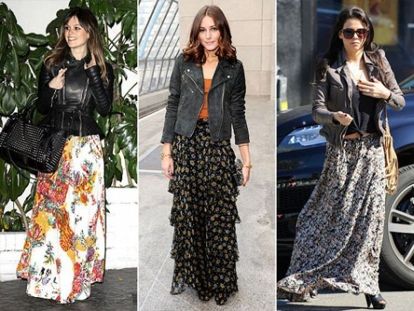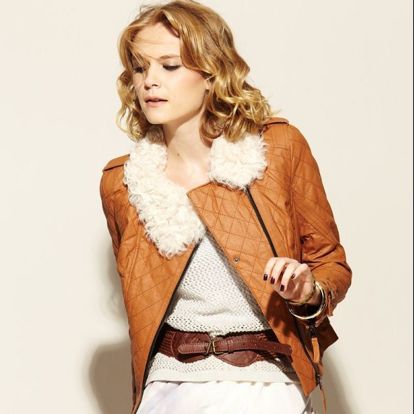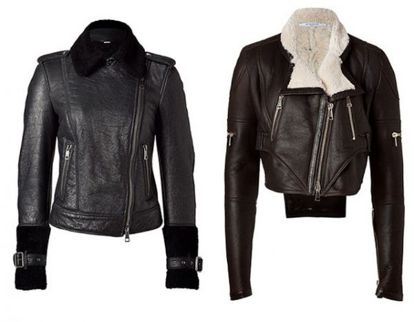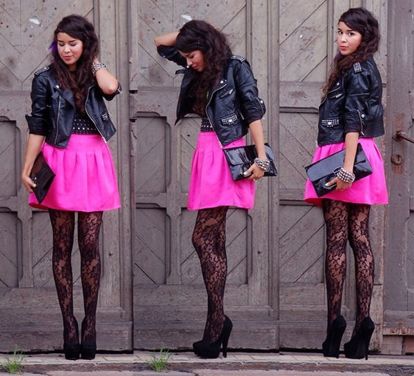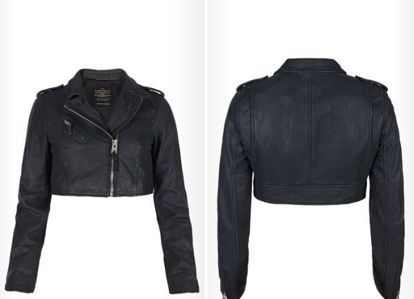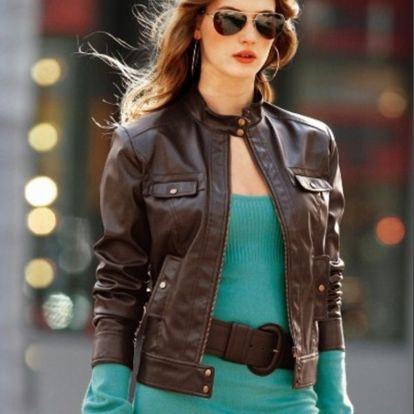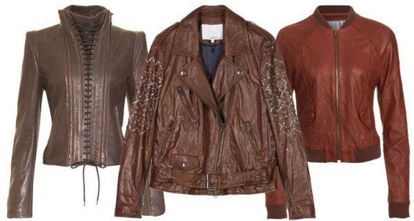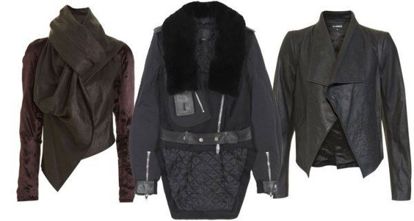 In the fall, beautiful leather jackets are especially popular. This wonderful thing will be in the wardrobe of many fashionistas. Leather jackets never go out of fashion, only their styles change, accessories are added.

What are its advantages?
Leather jacket is very practical, it can be worn in cool rainy weather. And by the way, depending on the style, it can be combined with almost any clothing, which, you see, is very nice, you do not need to have too many jackets in your wardrobe.

Styles
There are many different styles of leather jackets. The most versatile option is considered short with straight lightning. It can have a different finish, such as a fur collar or patch pockets. This jacket is ideal for everyday wear, I like just such.
Among young people enjoy special love leather jackets. This is very fond of bikers, its peculiarity is that the lock is sewn diagonally. But I think that they are more suitable for lovers of sports style. I had one when I studied at the institute.
Lovers of classic style in clothes choose leather jackets or jackets. Due to the fact that they sew them in different colors and apply a fashionable finish, each girl can choose the one she likes. Ideal for those who love longer jackets.

How to choose?
At first glance, to choose a jacket is very simple, but it is worth knowing some subtleties. It is advised to choose these clothes from calf or sheep skin. Although pigskin jackets are cheaper, but they are less durable and quickly lose their appearance.
Check the natural skin can drip water. Natural absorb it, and a little dark, and with an artificial drop dropping.
Be sure to buy a thing before buying. Personally, I do not like when the jacket is constrained by movement. But at the same time, if the jacket is large in size, it will not fit perfectly on the figure.

Do you wear leather jackets?