Starting an article on this topic, I would like to recall a quote from Carrie Bradshaw: I don't care what others think of me. But I do not want to go with a fake, because I will know that it is a fake. You don't need to go far for an example, you should go outside and you can immediately meet a girl with a bag from Chanel in a minibus.
I was always wondering who this is for? For older subway passengers who do not know what the abbreviation LV stands for. Or for girlfriends who know for sure that the owner cannot afford to spend several thousand dollars on a handbag at her salary.
When I was in school, my family's income was so small that I did not buy new things for a change of wardrobe, but because the old ones were already weak or small. I remember how I envied those who wore Adidas branded sneakers! In my dreams, I imagined a meeting with my peers in a few years, and that I would definitely have on branded clothing and shoes, and not a parody of a well-known brand with three stripes.
If I knew then that dreams come true and thoughts are material, I would dream of something else! 😉 Many years have passed and without thinking I can not afford not only sneakers of popular sports brands, but also more expensive shoes from famous designers.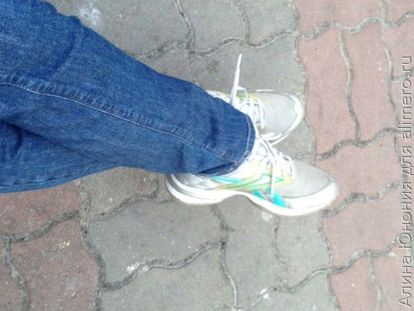 And you know, the aversion to fakes has survived to this day. The motives and goals of those who deliberately buy them are completely incomprehensible to me. True, now the word fake like to replace with another, more pleasant to the ear word replica or luxury copy
A copy is an exact repetition of the model with the obligatory affixing of the logo and the name of the trademark (illegally, naturally). I often notice that fashionistas always try to keep the logo in a prominent place. Probably, this way you start to feel part of the fashion world, I don't know …
But after all, there are many budget brands that produce similar designer models of things, but under their more modest name. For example, I am madly in love with Bottega Veneta bags. The main feature of this TM are braided models. But to lay out four to five thousand dollars for a bag, and then another thousand for a purse to match, I still do not have the opportunity.
Well, the dream must come true, I thought, and began to search for more affordable options. And she found a great brand Cole Haan, which is very popular in America. And now I can not get enough of a bag woven of stunning leather. So awesome that it exuded a leather fragrance for the first four weeks of use! And in no case am I trying to hide the brand name from others, because I know that this is not a copy of something, but a self-contained, high-quality thing with its own name and serial number.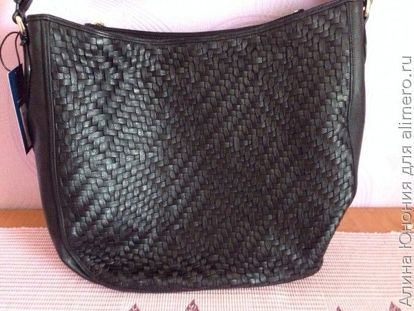 Another option is to make your favorite model yourself. If you do not specify a brand, then it will already be a unique author's product from the chosen material. And it is normal if I saw a good style, for example, dresses, create it yourself, inspired by ideas. And then enjoy the perfect thing, but not its manufacturer.
In the countries of the post-Soviet space, it seems to me, the attitude towards brands is too exaggerated. For some reason, the presence of branded items in the wardrobe is considered an indicator of the presence of taste, success, toughness, style, etc.
Of course, I have no complaints about the quality of designer items. Many of my bags are successfully worn by my mother, and then she also gives her girlfriends. Similarly, with shoes and clothes – at the height of everything, and the quality of the material, finishes, accessories.
But this does not mean that noname-a priori low-quality things, no. Just having a brand in a prominent place does not give a person status, but only means that it is more important for him to impress others in the most simple and not the smartest way.
And there is also a huge number of unknown brands to the ordinary man in the street, which produce stunning collections. I can talk about them for a long time, first of all these are magnificent shoes from Bloch, there you can sell your soul for one box with a black and white image of a ballerina. There is also a Coach with an incredible shoe and quality and, again, Cole Haan has already become a favorite (now I have sandals and a jacket of his authorship). I can write a lot, I think you will take my word for it;)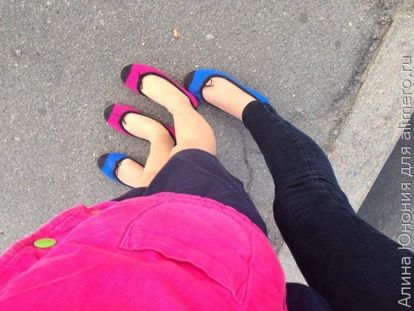 Here we have, for example, things from Calvin Klein and Ralph Lauren are considered something eminent and transcendent. But in their homeland it is quite affordable TM. Yes, they have a black label line with price tags for a few zeros, but most of the things are quite accessible. But we sell them, as usual, at an exorbitant price.
In general, my conclusion is as follows: I am against fakes, copies and replicas, and I'd rather buy myself a more budget, but no less qualitative and beautiful option. Or podnakoplyu, save and buy what you want. But not because of the brand, but simply because they like it.
And how do you feel about fakes for branded things you? Are there copies in your wardrobe?