Recently, Alimero had a selection of women's clothing, which, in the opinion of men, does not decorate women at all. The list includes warm long down jackets, mittens, ugg boots and other things that prevent us from freezing in winter.
Does this mean that those who are warm in winter are completely deprived of attractiveness in the eyes of the opposite sex? To be honest, it seems to me that no matter how beautiful the women's legs are, dressing them in nylon tights in the winter is not worth any price, but even more so for the sake of men.
As always, the situation here is not divided into black and white. There are many options for clothing that will help us spend the cold season, not only warm but also beautiful.
Disputes between opponents and fans of boots-uggs last more than one year. To be honest, I also don't really like their appearance, but their ability to hold heat beyond all praise.
Do not forget that there are a lot of colors uggs – from classic black to showered with red sequins. In addition, you should carefully monitor their appearance – the look of dirty boots with worn heels and worn heels is really not the most pleasant sight.
What other alternatives are there? Before the decree, I probably did not buy winter shoes for myself for ten years – I always managed with autumn boots and boots. First, my work was office, that is, I just had to run from the door of the apartment to the car or a few minutes to the subway. And secondly, I always inserted warm insoles into autumn shoes.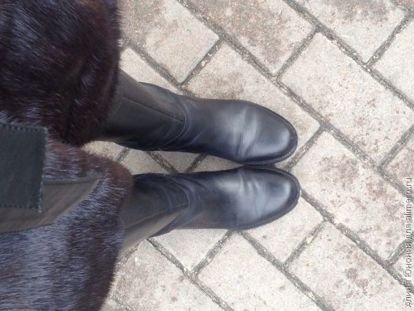 The choice of beautiful winter shoes is now huge – besides dull black boots, there is a mass of dutik of cheerful colors, shoes on a comfortable and stable wedge (and not heels), boots and shoes on natural sheepskin with fur lapels and other decorations.
Certainly, it is warmer in a ski thermo-suit, but it would be appropriate only in the mountains or for a long walk with a sidecar. In the rest of the time, outerwear of another plan will save from frost – down jackets, sheepskin coats, fur coats, etc.
Personally, the longer I am, the more comfortable it is, plus the presence of a hood. By the way, the hood is the perfect solution for those who can not find a good headdress for themselves.
In order not to turn into a shapeless wrapped creature, one should not forget to emphasize the waist – choose outer clothing of the appropriate cut, complement it with various belts.
Clothes of dull and dark colors need to be diluted with bright accessories – scarves, hats, gloves, glasses, in the end. The winter scarf is not a chiffon rag, but a massive knitted and warm one; instead, a large cozy stole, a scarf of the original color, an elegant cashmere scarf, etc. are perfect.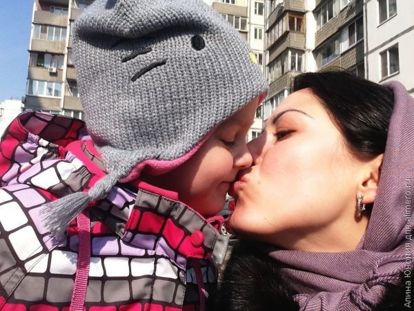 And in winter we have two girls strings worn!
Personally, in September I already have a hand reaching for the combo press, which I wear till May, honestly. And tights under jeans. Without all of this, I feel terribly uncomfortable and make me dress differently, only the presence of a heated car under the front door and the absence of the prospect of being on the street can.
And when I see bare backs in jeans with a low waist or pantyhose with a density of 20 den complete with a short jacket, it even starts to freeze me a little. Dear female girls, nobody and nothing in this world is worth our health! Winters are not polar, there is plenty of time to show the legs!
Of course, a skirt and a dress are beautiful and feminine, but in winter, classic skinny jeans or warm leggings (jeggings, tribgins) will look just as feminine. And the sexuality that so many strive for is not only translucent blouses made of fine fabrics. Believe me, cozy knitted sweaters, soft cashmere, thick fabrics can be no less attractive.
Effective woman, even in a large knit sweater, will look feminine and beautiful. Especially if you add your favorite flavor, good manners and the ability to present yourself.
But the fact that a woman does not care for her health, unlikely to attract men. Except, of course, for those situations where a man's intentions are not at all serious. Remember the phrase that a loving man will worry if his woman is warmly dressed.
The fact that you should dress warmly in winter is an axiom that you become more and more convinced with age. Moreover, only in winter we can finally enjoy cozy sweaters, pleasant to the touch fur, voluminous scarves and cozy mittens.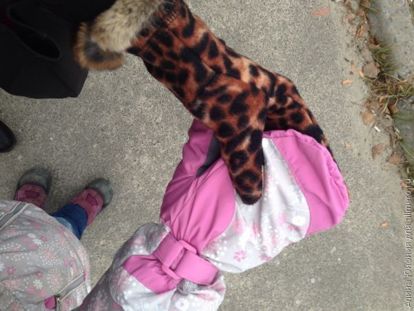 Those who at least once had been ill with cystitis, adnexitis, pyelonephritis and other companions of lovers of mini-skirts in the cold, are unlikely to put on a short dress even on the most important date. In addition, taking care of one's health is a sign of responsibility and a certain wisdom.
Winter is not a reason to abandon beautiful clothes. You just need to find the clothes that are not only beautiful, but also suitable for the cold season. Fortunately, the choice is now huge, the reason can only be in our laziness.
Girls, and how do you prefer to dress in winter – warm or beautiful? Or do you manage to combine these two qualities of clothing?