Often we girls have nothing to wear. Do you understand me, yes? And there is nowhere to put down, and nothing to wear, the trouble is simple 🙂 And yet, for us, a new dress is a medicine, a source of good mood, and just a necessity.
I often want to buy something new from clothes, but it stops because I wear things very carefully, in this wardrobe there are many basic things that have been relevant for several years now, they look like new. And I suddenly wanted a new identical thing, but only with pearl buttons. What to do in this case?
In this case, I buy those same mother-of-pearl buttons and sew in place of the old ones 🙂 Of course, I exaggerate with buttons. But the essence is clear. For example, I wanted to decorate my jeans, which I have been wearing for several years and still can't convey to that state so that, without hesitation, part with them. I bought a decorative chain for the store in the store and sewed it on the outer seam of jeans.
It turned out very cool. So much so that my girlfriend's daughter became interested in where I bought such jeans. It turned out that she had been looking for jeans with a chain for a long time. It turned out all simple.
You can update not only those things that are in perfect condition. Even if there is a spot or a hole on one or another thing, the situation can be corrected: sew an appliqué, lay out a pattern from a braid. There are many options!
If you know how to sew, you will not be able to make a new, exclusive of the old boring thing. For example, you can shorten a long coat, unpick the sleeves and sew new ones from the skin. And from the old sleeves to make a new volumetric collar. Also there will be enough material for a volume brooch 🙂
This way you can update your wardrobe not only for yourself, but also for children. For example, I often sew new daughters from my old stuff. So from the usual adult denim jacket can turn out a wonderful sarafan for a daughter, or denim pants. And most importantly – the minimum cost.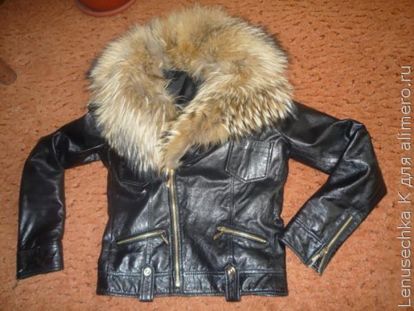 Sell ​​old
Want to buy a new thing – sell the old one. I am not kidding. Now there are a lot of bulletin boards and auctions on the Internet, where you can sell things that you do not need for a lot of money.
For example, this year I sold two old jackets for my daughter and bought her a new one for her money. Therefore, if you want to buy a new thing, try to sell first those that you do not need.
Dear readers! Tell us how you update your wardrobe without cash costs?