My figure is not perfect. But I know a couple of secrets that help me look slimmer and taller. If you are interested in discussing your shortcomings and finding out how to solve them, go to my page.
To begin with, I suggest that you familiarize yourself with the general rules of a successful wardrobe. When I understood the meaning of the right things, it became much easier for me to monitor my appearance.
Color is the basis of wardrobe. Color speaks about your worldview, mood and condition. Monochrome things are classics of the genre. They suit absolutely everyone.
For small and slender girls taboo catchy colors, large patterns, bright ornament. Light textures, fine patterns and calm colors will do. Small peas, for example, or thin strips.
For those who want to appear slimmer and taller, fit longitudinal stripes, dark colors and small, neat decorations.
And if you are the owner of high model growth, then you will face large, vague patterns. They will distract the eye from your tall.
I try on this.
I am far from perfect in terms of shape, there are some flaws. I have short legs, not a pronounced waist, narrow shoulders. With a small height (160cm), I look like a small teenager. Chest is also not a dream, but with a sense of humor in order.
I built a ladder for myself from the right things.
Bottom – heels. Let small, but comfortable. They make the leg visually longer and slimmer.
Trousers. Low-rise jeans, narrow from the hip. Such to themselves oblipochki, which squeeze and lengthen the leg.
Skirts. I especially do not like skirts, but a couple in my wardrobe, nevertheless, is available. These are classic pencil skirts. Office option for a classic blouse. Blouse just focuses on the upper part of the figure, thereby removing attention from the legs.
Tops, blouses, sweaters. Since I do not really like my upper part, because there is nothing to brag about, I wear voluminous blouses, tops and sweaters, with appliques or frills. They create extra volume where there is none, which makes my figure more feminine.
Blouse – a separate conversation. When I went to work, before the decree, I could not do without a blouse. For one skirt a couple of interchangeable blouses and wardrobe for the week is ready. The main thing is to choose the color and style.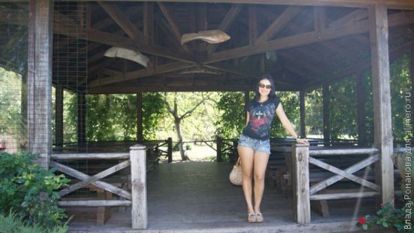 Knowing such simple rules, I boldly go shopping. Shopping gives me a lot of fun, because I know my flaws and I can easily hide them.
Do you have the secrets of the right wardrobe? What kind of accessories are you use to emphasize your figure and hide flaws?