Have you ever thought that underwear is of great importance for any person, even for a man. I mean it is my own laundry. Personally, even in the most beloved dress, I will feel bad if something sits under it not as it should.
Of course, for women, this issue is more acute. Do not you think, by nature, we are still more esthetes than men? Bella is also more, even if we do not take into account corsets, bandages and so on, because In addition to the panties, almost all women wear a bra.
To be honest, it's hard for me to imagine how you can do without it. If only with a completely flat chest, then it really is hardly needed. I have friends with the first and second size, who wear it occasionally.
It is necessary to say that it is already hard for me to remember when I had such dimensions (the times of my youth were not yesterday), only then I, it would seem, also always wore a bust for people. Firstly, he holds his form, and secondly, it is simply inconvenient without him. I am currently filming it exclusively for the night.
I always choose a bra with underwire. Perhaps with very small breasts or too much need for them disappears. I have a fourth size, I am completely satisfied with it (fortunately for me, my husband too), so the bones are an indispensable element of linen for me. With them it is convenient and beautiful.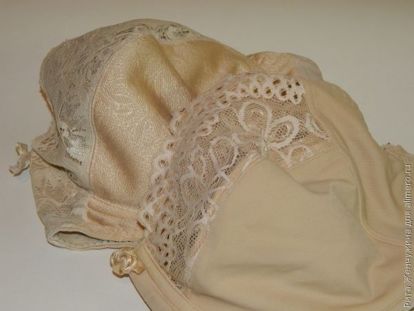 I do not have any advantage between convenience and beauty. For me, everything is important, in equal amounts. In short, beautiful and uncomfortable, as well as comfortable, but an ugly bodice is not at all my options. What I don't like, I just don't wear it, but I will not tolerate inconvenience due to beauty.
Of course, about any foam inserts are not talking. I never liked these balls. As for me, the chest should have a lively look. Not hanging, disheveled, namely, normal, neat and natural.
On the colored model, I do not drive. Among the classics (white, beige, black) I choose beige models in 90% of cases. Their versatility won me back as a teenager.
To be honest, I never understand the fashion that trendsetters have been talking about lately: so that straps (sometimes even cups) of bras of bright shades look out from under the light blouse. You do not think this is a complete bad taste?
I never really liked synthetic panties. This dislike intensified after one of the trips to the gynecologist. I was confronted with an unpleasant thing known to all women, the thrush. The doctor advised me not to wear synthetics. As for me, she is completely right.
I choose the composition of 90-95% cotton, and the rest elastane or spandex. I like models closer to classic ones: so that the fit is not up to the waist, but not too low. Behind to close half. In short, classics, slips, shorts are my favorites. Although among the latter there are exceptions. I do not like long leg, better when there are almost none.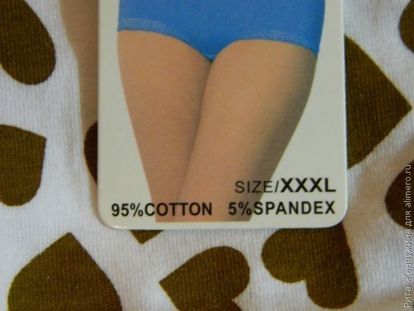 At this point, I can't restrain myself in the colors. I can buy even yellow, even red, even green panties, depending on my mood.
To be honest, the last time I took the kit for the first anniversary of our family life with my husband. Then this venture left. First, I rarely like both things in a set at once. Secondly, they often cost unreasonably more expensive than scattered bust and panties.
As for me, if there is such a desire at all, it is better to choose both individually and in both colors and styles. What do you think about this?