If I treat shoes very carefully and tenderly, then my feelings are cooler to bags. I have a lot of them, but the replacement during the year is quite rare. This usually happens when the seasons change (spring and autumn) or during special occasions, when you need a special dress code and a casual bag does not fit.
Today, my soul has requested a change in the form of a new handbag, and now that week I've been looking for it. My thoughts on this topic today and I want to share with you, dear accomplices.
For me, versatility is important, so I choose from the classic black or brown models. I like bags concise, without screaming prints and an abundance of accessories. If in the summer you can still afford deviations in the form of playful flowers, then in the cold season I don't like such delights very much.
Here I will not be original either – I love the skin in almost all its manifestations. Unless it is necessary to refuse suede. Probably, I did not even grow up to such delicate things.
Already that year the so-called granular texture (grain leather) is popular, but I already have a bag made of such leather, so I was looking for something else.
I also like products made of perforated leather, but for rain and snow, you see, this is not the best option.
I am a mother, so I need a spacious bag. Not a bag for a scooter, of course, but it is desirable that a bottle of water, and two cases with sunglasses, and a purse, and two pairs of gloves should also fit into it.
That is why I can't make friends with cross-body bags that are popular with many bags. Such a bag I barely fit a phone with a wallet. I prefer the classic tote bags (inverted trapezium) or the semicircular hobo with a shortened handle. By the way, my imperative requirement is to carry a bag on my shoulder, I don't like it when my hands are busy.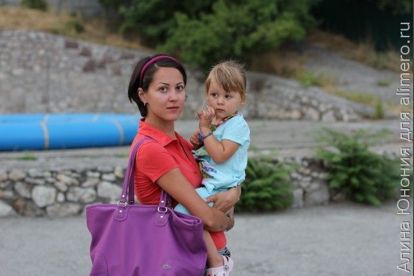 Versatility
Another requirement of mine. I change my shoes and clothes daily, and I need the bag to look equally good with high heels, and with ballet shoes, and with sports shoes.
By the way, for those who still like to change bags often, there is a great invention – an organizer for the bag. With it, you can move its contents instantly.
For a long time I have been looking at the woven bags, that is, not from whole skin panels, but woven from its thin stripes. The world-famous brand Bottega Veneta has a whole line of such models, the prices are exorbitant there, one can only dream of.
After reviewing about a hundred options, I still decided and now look forward to my purchase. Finally, I will have a classic black woven bag. And, importantly, I still managed to agree on a model that is smaller than my usual bags.
And what are your bag requirements?