I am officially not employed anywhere. And in the workbook there are no records yet. But this does not mean at all that I was sitting at home all the time.
Let me tell you a little about myself and my life. Pretty early I had to look for a job. During the school holidays, my friend and I tried to find a part-time job. All our friends and classmates traveled around the seas, who went to the villages, and we stayed in the city, looking for money.
She saved money on her phone, and I tried to help my mother, who could barely make ends meet. She was not paid her salary for the 3rd month, and in fact we had nothing to live with. So here. We then spread the mail, then distributed the newspapers in the city, then sold something. In general, they tried as best they could.
During the institute, I also worked. Nanny from one cute woman. Children constantly demanded attention, and I, as a stranger, gave them as much love and affection as I could. And in return – only curses and accusations. I was not even paid for my work, accusing that children were too attached to me.
Unemployed – is the status, not a curse!
I graduated from college, got married and went on maternity leave. I want to say that the decree is also a job. You need to sit with the baby, and in addition to this, you need to redo a bunch of household chores. Previously, my husband helped me: he earned money, fiddled with the baby and helped with cleaning. Now, when the spouse is not around, it has become difficult. And I felt like an ordinary unemployed mother who sits at home.
You know, there is the status of a housewife. As for me, such women can afford not to go to work, they are at home by choice. This is when the spouse's salary is so high that it is possible for the wife to sit at home, raising children, growing flowers, etc.
And there are forced couch potatoes. I felt like that. Indeed, after my husband left, I had only one choice left – to go look for a job. Yes, unemployed – this is not a curse and not humiliation, as many in society began to be considered. People in search of work do not deserve such accusations.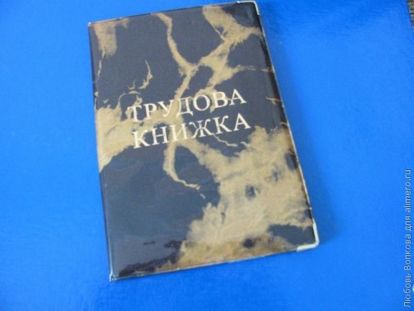 Before I found a job, I thought for a long time about what to do, except for raising my son. Sitting with a child at home can be quite earned. I was sure of it.
Many of my friends sit for days on the Internet. Who – in social networks in order to communicate or dating. Someone builds his business, and someone just hangs on mother forums, talking with like-minded people so as not to go insane on maternity leave. You know, I also didn't have enough communication at that time, but I decided to use the opportunities of the world wide web as earnings.
Open your blog is not difficult. It is happy to share with your readers your problems, experiences and experiences in some areas of life. An interesting site or personal blog attracts users. And it is possible to earn good money by placing ads.
I haven't got this business, to be honest, right away. In order to sew or embroider, it takes time, skill and desire. I could not do anything. Apparently, I was very worried because of the gap with my loved one.
A few weeks later, I accidentally saw a friend in a cafe nearby my home. It turns out that he worked as a waiter. I said that in search of work, and he advised me to his superiors. Now I work in a cafe. This, of course, is not a full-fledged work, but we have enough with my son. And such jobs for housewives can be found anywhere!
My friends work as merchandisers. A clever word, agree. But the essence of this profession is that people check the availability of goods in the store and keep records. Work does not require full employment. Therefore, it is very convenient for them to conduct household chores and earn money.
Tell me, do you consider housewives unemployed? And how else can you earn while sitting at home with the baby?