Moms who are on maternity leave often complain that the decree made their wardrobe scanty. There is a catastrophic lack of time for new upgrades, and sometimes there are no funds at all.
The situation is familiar to everyone, I am no exception. But I came up with a couple of tricks that help me diversify my wardrobe.
I dare to give you some useful tips. And in your will to use them or forget. So:
1. Makeup. I understand that makeup is not the kind of classic clothing that is customary to talk about, but on the other hand, makeup is face clothing. Start with a beautiful look, a soft blush and warm lips. Light day makeup, especially on a walk, will add you confidence and charm when meeting with other moms. Usually, I lightly paint the eyelashes, apply light blush, lip gloss. It does not take time, but gives the appearance of the first gloss.
2. Sweaters. Disassemble in your wardrobe heaps of old sweaters. It's autumn now, which means it's time for comfort and tenderness. Those that you are no longer interested in, you can redo, add creative, stick appliques, repaint, cut or decorate with sequins. My latest invention was a sweater made of pieces of other sweaters (patchwork). Very creative, and nobody has exactly the same thing.
3. Pants, jeans. Here we will divide: pants in one pile, jeans to another. If you are a supporter of the classics, then the next black pants will not save you. Therefore, buying new ones does not make sense, but you can redo the old ones. Do not even redo, but to diversify. I suggest putting black lacquer inserts on the pockets, add rhinestone, shine. While you go to work in the office, these pants will serve you for outdoor gatherings with friends.
Jeans – a separate topic. Here it is necessary to include all your imagination from scissors to buttons.
About how to remake jeans, you can read in the internet, I can only say that in addition to new jeans trousers, you can diversify your wardrobe with a new denim bag, a new hair band, vest, dress.
I like to make shorts from jeans. The truth is now especially in them you can not defile, but in the summer I come off.
4. Shawls. This is a universal accessory that will decorate any image. You can put a scarf on your shoulders, you can tie it with a tie, you can weave it into a braid. There is such a variety of shawls and scarves on the market that any mommy can choose to your taste. For the price is very affordable, and for the indispensability – anything can hardly bypass them.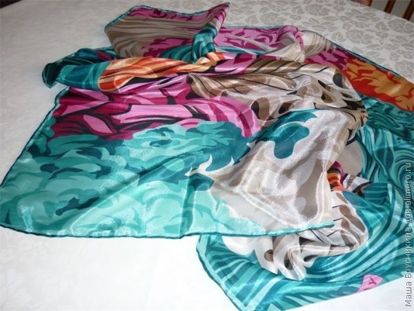 And finally. Do not be afraid to experiment. Choose a top in the tone of the pram and you will already be distinguished from other moms.
What are you doing to remain a fashionable mom?