Oh, how many fur coats there are jokes and stories! For many women, this is a desired purchase and the most desired gift. Do not you girls?
I am satisfied with the down jacket …
I absolutely do not consider myself a supporter of expensive fur coats, minks, foxes. I can easily wear a short coat, jacket, down jacket. The last point suits me: very warm, comfortable, adequate price and excellent quality.
And recently, my mother offered to buy me something like a ski tracksuit. But it looks very good, you can not only go to the mountains, but also walk around the city. He represents the warmed trousers and a jacket. I like the fact that it is light and very warm. Yes, and a sports person who moves a lot, this is an excellent option.
All this is practical, excellent quality, but I want something more! I want a fur coat. And I realized this when we passed by the store with furs. Naturally, in a smart fur coat, I can not just walk around the city. Only chic women who go to important work, business meetings and restaurants wear it.
What about me? I will not in her children in the kindergarten to take or walk around the shops … All this is understandable, as a clear day. But I can't prove it to me. I sometimes want to be a woman. You want to wear an evening dress, shod your favorite high-heeled shoes, cushion your favorite scent and … just walk. I don't go anywhere beyond the room.
But there would be a fur coat, you can safely go to a restaurant or somewhere else (where they go in such a dress). Naturally, a fur coat is an expensive pleasure. It's a pity to buy the most, but begging from your husband is the most suitable option, proven by more than one generation of women. Hence, humor, and all sorts of fables.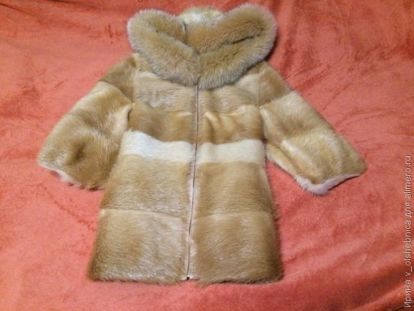 Do you need a fur coat?
Out of my harmfulness, I decided to entrust the purchase of a fur coat to the faithful. Let the nice one try. And it is already tired that you have to fulfill all your dreams by yourself. No, he gives me money, of course, but I go and buy, as a rule, myself. Maybe because I recently became a little picky? Yes, and it became more difficult to please me.
And then I wondered: do I need this very fur coat? Well, do friends have it, and so what? They, like me, are now sitting on maternity leave, not going anywhere. And they buy all the same jackets, down jackets and vests. And about your fur coat completely forgotten.
So what is this, a whim or a necessary purchase? Rather, just a whim. Yes, it is warm and beautiful. And I will buy it if possible. And she, a woman who loves herself, should not be alone. That's just one thing but. She will not bring me happiness, except perhaps positive emotions, which will soon be replaced by remorse of conscience (dear!).
Much more important to me is the health of my loved ones and mine. It is important that my children are dressed and shod, well fed and happy. And everything else – little things, whims and self-indulgence. You can feel yourself a woman next to your loved one (just wearing a dress and heels).
Do you think a woman needs a fur coat? Or is it terrible to wear animal skins?