Oh, how sometimes you want to go to a store of clothes or shoes and not to deny yourself anything – to buy what looks at you invitingly, attracts and seduces. But, unfortunately (or fortunately), so far I have been spending this soul festival exclusively at the astral level.
And here, in the material world, I adhere to strict rules for buying clothes. Because it is very disappointing when you buy a chic thing, but there is nothing to wear it with and there is no place to wear it. It seems and happy with the purchase, but in fact – money down the drain.
clothing
In view of the limited material resources, as always, it is necessary to get out. The first spontaneously worked out rule is sorting clothes by subject. Seasonality is by itself, but it turned out to be more convenient for me to sort out clothes for work, everyday and sports.
So, for the work of one or two jackets, a pair of skirts and pants, as well as a few discreet blouses and golfers. At the same time, they should all be combined in color. Such a set can be shuffled as you like and walk for a couple of weeks without repeating in clothes. And when she started a good job with office work, she made good savings on classic clothes.
For an everyday set I hold several pairs of jeans, a pair of interesting pants and skirts. The same blouses and socks can be chosen such that they fit easily into the office, but I still please myself with a couple of bright and open gizmos. For summer I definitely keep a few sundresses and light dresses. For the winter – 3-4 sweaters.
For sports, I have enough of a sports suit for autumn-spring, two pairs of shorts for the summer, a topic for running. And a bunch of t-shirts. In this case, even old and stretched ones suit me. Old sweaters also come to the expense.
The second rule that I have developed over time is adherence to a certain color scheme. Then it became much easier to restrain yourself from buying ah, what a thing!, Because you immediately begin to figure out, and with which it will be combined. If the application is not, then I usually try on, admire and hang on the previous place in the store.
Footwear
It is easier with it than with clothes – black boots for the winter, black for the autumn-spring, plus high boots of the same color. A pair of black sneakers for every day, a pair of summer. Separately, I had to buy jogging to participate in the races. And I train in different old ones until they are erased. And for the summer, of course, a pair of white and a pair of black sandals for different sets.
Bags
With them all is easy. For the office, one black for the winter, one black for the summer, and for every day I have a light backpack bag. And I don't buy backpacks – they are often included in starter packs at various races. So save on the face.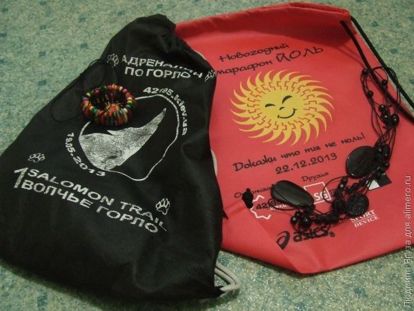 Accessories
With various earrings, bracelets and pendants is also hard to restrain. But I keep a set of gold earrings, a set of silver, a pair of white carnations and blue ones. This can be done with any set of clothes.
In general, when I clearly defined a minimum with which I can be calm for my wardrobe, then it became somehow calmer to live. Periodically I conduct an audit, old things are taken to the cottage. But then, if I go to the store, I know exactly what I can buy and what I shouldn't. So it is easier not to get lost in fashionable novelties and save money.
And how do you manage to restrain yourself from stupid purchases?