The range of underwear is increasing constantly, there are new materials and styles. In pursuit of diversity, we often forget about the rules to follow. Otherwise, the image of the woman as a whole may suffer. Indeed, as is known, the truth is in the details, and often these details spoil the appearance.
1. White under white.
Wearing white underwear with white or translucent clothes is one of the most common mistakes. And this applies not only to the bra, but also to the panties. In this case, only skin-colored underwear should be worn. Try it once and see how big the difference is.
2. Black under white.
Another example of a bad combination. I do not argue, a few years ago it was popular, and even met on the catwalks and celebrities. But times are changing and now the verdict is one: defiant and unfashionable.
3. Silicone straps.
Their purpose is to be invisible. But such straps cope with it, to put it mildly, not very well. Perhaps they cannot be seen from afar, but they cannot be imperceptible, this is a commonplace flattery by the meticulous sellers of these products.
Much more beautiful would be if you pick up linen strapless. By the way, there are silicone inserts on some models, but they are on the inside of the bra to ensure a firm grip on the skin.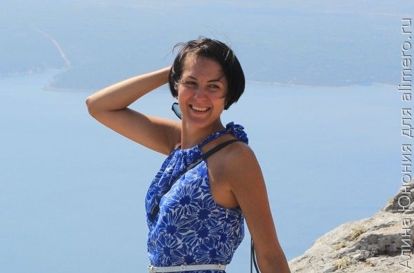 There is nothing bad in the T-shirts themselves, of course. Much worse when the straps adorn on both sides of the narrowed part of the back. It's not so bad if they are silicone, but the straps of any other colors look absolutely terrible. Especially if there is reason to doubt their purity.
In this case, you should either wear regular T-shirts, or, again, wear strapless underwear. Another option is to change the strapless arrangement (crosswise, for example).
5. Lack of linen.
No, this item is not about transparent clothes on a naked body. This is as obvious as the gum from the panties peeking out from under the clothes. And the fact that leaving the chest without the support should not even be at home. Do not forget about the force of gravity and that because of her ligaments of the breast without support stretch.
It is not necessary to wear a bra around the clock, there are many models of T-shirts and tops with support, which are suitable even for large breasts. By the way, when I was breastfeeding and she therefore gradually turned from size A to D, I even slept in such a vest or in a bra for feeding.
6. Wrong size.
Focusing on the beauty of linen, we often do not pay enough attention to choosing the right size. But this is a guarantee of health of the chest and back. Therefore, you should not abandon the help of sales assistants and spare time for choosing the right size.
Bones, if any, should not crush and dig. The same applies to the strapless. The back should not jump up.
This moment is more important for panties. Of course, the models of synthetic lace and transparent polyester are beautiful, but make sure that at least the gusset is cotton.
Cotton is not only grandmother's pantaloons, you can find a lot of models with a small addition of elastane that are perfect for every day.
Especially should be avoided synthetics in hot weather. Due to the lack of air circulation, there is a high risk of thrush.
Undoubtedly, there are breathable materials among the abundance of synthetics. But it should be remembered that such linen cannot be cheap.
Do you follow these rules, dear accomplices?