I am sure that every woman is visited at least once in her life by the thought that the cupboard is crammed and there is nothing to wear. At one time I almost daily encountered this phenomenon, until I decided that I needed to change something. Namely, the shopping strategy. After analyzing my purchases, I highlighted some of my major mistakes, after which the time for reflection in front of the cupboard, I started to leave much less.
1. Same things.
It seems to me that only the owner and those whom she told about the purchase can see the difference between several jeans of the same color. Of course, provided that there are no special differences in the form of fittings, scuffs, original cut, etc.
As much as I do not like straight blue jeans, I try to buy new ones only when the old ones get bored or need to be repaired. If you really want to buy new ones, pay attention to other models, colors and cut.
2. Lack of basic things.
I have in this category clothes that easily fit not only with each other, but also with most of the others. For example, white and black shirts, plain turtlenecks, beige shoes, etc.
Of course, sometimes you want to wear something like that, but for everyday choices, combinations of simple and uncomplicated things close to the classic are more suitable.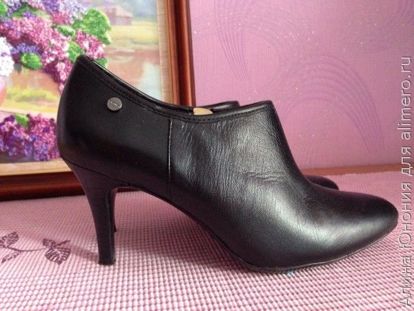 3. Buying unsuitable items.
One of my girlfriends often buys things with the expectation of ever losing weight or getting better, just such a bargain price that one cannot pass by. Of course, discounts are a good thing, but still I want to put on a new thing here and now, and not wait for a mythical weight loss or rush around in search of a dressmaker who will drive a new thing on my figure. By the way, taking into account the cost of the services of the studio, the discount does not look so attractive anymore.
4. A variety of colors.
Prints are good, it's still boring to wear only plain clothes. To combine among themselves several multi-colored things – this is aerobatics, otherwise it will turn out to be something motley to such an extent that one cannot discern faces.
Therefore, every time when I have a desire to buy something striped, checkered and the like, I mentally clarify if I have things with which the new thing will be worn and looked, and not be sad on the shelf of the closet.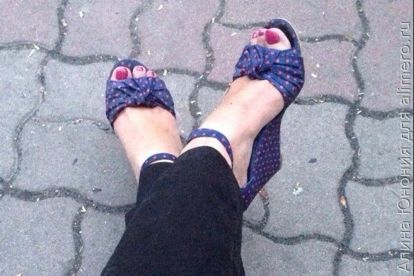 5. Pursuit of discounts.
My friend works in an expensive shoe store, more than once I heard from her stories about so-called sales. For many positions shortly before discounts, prices are raised, and then supposedly reduced to the original price.
I agree, the -80% sign sounds very tempting. But it should be remembered that in this way they often try to get rid of defective items, and the size of the discount itself is often exaggerated.
6. The pursuit of brands.
Undoubtedly, clothes from world couturiers are usually a priori high-quality and beautiful, but not everyone has the opportunity to dress in boutiques. In this case, I try to find a middle ground between better buy one good thing than five low-grade ones and even inexpensive things can be of high quality.
I will write a separate article about brands, but now I wanted to say that inexpensive things can serve for a long time and faithfully. A lot of basic and classic models have budget TM, in this regard I really like British companies – Matalan, Next, MarksSpenser, etc. I have a wonderful white dress from Bershka, which I bought for ridiculous money. But every time I put it on, I have to listen to more than a dozen compliments.
In this case, it is important to look for your company, the cut and size of things that fit perfectly on your figure. In my closet, snow-white T-shirts from the market peacefully coexist (quite low-cost, and not for all the money of the world) with their more expensive counterparts. It is important to be able to combine, and not choose on the basis of the brand on the label.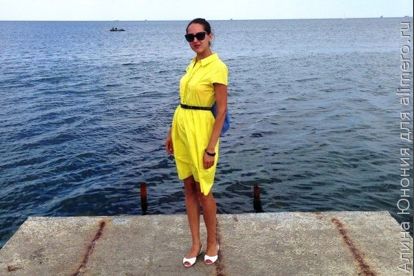 7. Savings are not where they are needed.
If you can sometimes save money on a blouse or a sundress, then I try not to do this on shoes and bags. Firstly, these things must serve us longer, respectively, must be of high quality. And secondly, the appearance (but not the brand!) Bags and shoes for me personally is a very important component of the image of a woman as a whole.
You can have several bags / shoes for special occasions and for certain outfits, but, again, every woman should have basic and good things from this category. For example, the previous bag faithfully served me for two years, and I changed it only because somehow I wanted something new, and its condition remained perfect.
Shoes are not asked and, again, serve me faithfully for some year already. Several times I tried to buy cheaper options for one season, but, I confess, there is no pleasure;)
And what mistakes during shopping do you make?