Regular use of facial scrubs allows me to peel off dead skin cells in time. Today I will tell about my scrubs.

Gentle Facial Yves Rocher Pure Calmill
Manufacturer (Ireland) promises a gentle cleansing of the skin from dirt and dead skin cells, gommage suitable for gentle cleansing. Gommazh is in a convenient plastic tub with a hinged lid.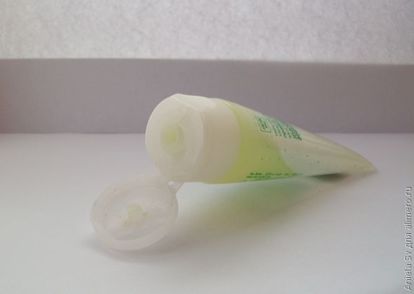 I like that the tube is transparent, because it allows you to control the flow of funds. Volume 75 ml. Scrub moderately thick consistency, light green in color with a lot of scrubbing particles of light color.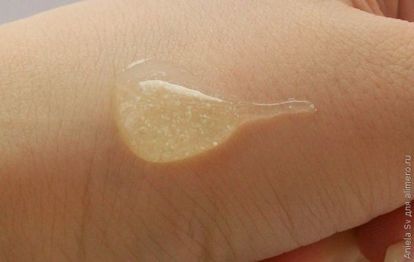 It smells nice, fresh. Suitable for all skin types. Ingredients: water, chamomile extract, glycerin, SLS, bamboo extract, contains parabens. Exfoliates my skin gently, does not cause irritation. Wash off easily, foams a little when flushing (due to the SLS in the composition). Price – 380 rubles without discount.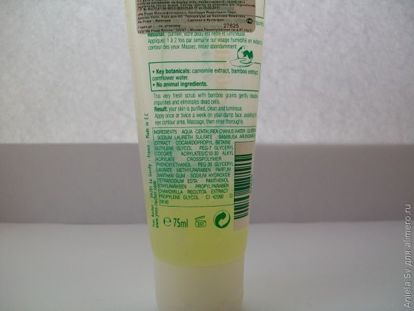 Face scrub for all skin types Grandmother Agafya's recipes
The manufacturer (Russia) promises a deep, but delicate cleansing of pores, improved skin breathing and stimulation of metabolic processes. Oat bran and wheat germ in the composition have a rejuvenating effect.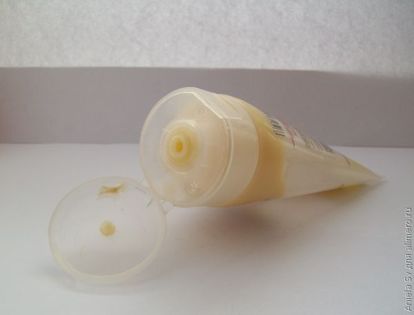 The scrub is in a large plastic transparent tube with a convenient flip-open lid, however, in order to close it until it clicks, I have to make an effort. The scrub is very liquid, the photo shows how it runs away from the hand, scrubbing the particles a bit. The product is a light yellow color with a soapy smell, scrubbing particles are not visible, but when rubbed, I feel them. Volume 150 ml.

Ingredients: water, mild surfactant, glycerin, polyethylene (scrub particles), wheat germ oil, ground oat bran. I do not really like the scrub because of its liquid texture, so I rarely use it. Price – 52 rubles.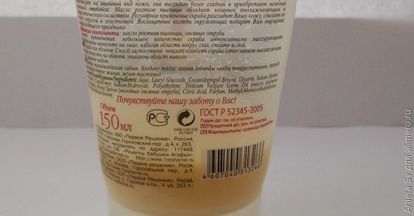 Comparing these two scrubs, I prefer gommage from Yves Rocher, since it is perfect consistency, peels off gently and carefully. Of course, for the price it is not as affordable and its volume is smaller, but in terms of its effectiveness, I like it more, and this is the most important thing.
And what is your favorite facial scrub?