To be honest, young women, who are not at all eager to care for their skin, hair, nails, though I met, but rarely. Among those who are over 60 or more, more often. Only here I am with understanding. Still, with sores sometimes no longer to masks and other things.
But as in youth, in normal health, do not have the desire to care for yourself? As for me, this is wild. I must say, I mean real care in the form of maintaining cleanliness, softening hair, moisturizing the skin, strengthening the nails. And not all salon procedures that are available. Perhaps I can't even list them all, because I don't know the names, because now they are so divorced – not to count!
In short, hair lamination, nail extension, botox injection and so on. I do not number to care. It is anything but care. To be honest, for me it is generally something superfluous and unnecessary. Only against the fact that others are doing such procedures, do not speak. Each of us is the mistress of our own face, hair and other parts of the body.
Two radically different camps
Among their friends there are representatives of two radically different camps. By the way, among our domestic and foreign celebrities, too. Some in life will not beat the egg yolk, mix it with essential oils and rub into the hair. Others will never buy expensive wrinkle cream, but rather put circles of fresh cucumber on their face.
It must be said, each such camp is self-righteous, and so vigorously and violently defends it, almost to mutual personal grievances. That's terrible!
As for me, there is nothing wrong with using purchased cosmetics and making home remedies myself. After all, there are advantages to both. For example, I haven't done shampoo myself, and I haven't even seriously thought about it yet, at least one of my friends is doing just that. But the masks, various baths and so on – I just enjoy it.
Pluses of homemade home cosmetics
1. Usually for the price goes cheaper than good shop cosmetics.
2. There is an effect.
3. You can cook at any time and not be shocked that the tube is over.)))
4. This makeup is always fresh, does not contain preservatives.
5. You always know what components and what quality you put there.
6. If you didn't like the product, you'll simply not do it anymore, and you don't need to look for someone to give the wrong cream.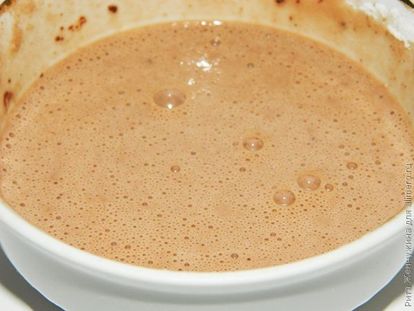 What to stop
Of course, such cosmetics have their disadvantages. You can't make it a year ahead. It may be less effective. It can leave a food odor that will need to be removed additionally. It does not fit when there is no time.
Only all of this is beyond my power to force me to abandon the very process of manufacturing and applying these tools. For me, this is a whole ritual))) Usually I do this before going to bed, in order to bring myself up and rest with thoughts from all the negative things!