Every summer I faced the same problem – with the onset of hot days, the skin of my legs became rougher, and very painful cracks appeared on my heels. Various creams, gels, lotions and decoctions of herbs were used. The pedicure took more and more time and was required more and more often, but the trouble was that the effort spent was enough for several days, at best for a week, and then all over again.
In the end, I was bored with fighting an unknown enemy, and I decided to find out about the causes of such metamorphoses with the skin of my legs. What I could find out, now I want to share with you. So:
Causes and Effects
The main reason for this problem is uncomfortable shoes. Close contact with synthetics, especially of poor quality, is harmful to our skin. Bad if the shoe size doesn't fit perfectly. Both from cramped and from too spacious shoes there is discomfort, and more often even injuries.
The second reason is a deficiency in the body of vitamin A. Without a sufficient amount of which our entire body suffers. Therefore, it is advisable to monitor your diet and consume the necessary products.
There are cracks on the heels and the fact that the air in which you are constantly, is too dry. And the opposite happens, if moisture is more than enough, even too much.
Do not forget that the load experienced by the legs of people with excess weight …
There are a lot of reasons and the treatment must begin with the elimination of possible causes, rather than healing of the cracks themselves. Even better – prevention and respect for yourself and your body.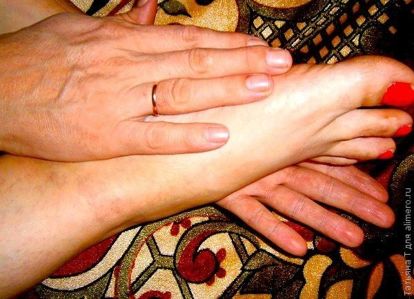 How to properly care for the skin of the feet?
Observe hygiene, always rinse your feet after a walk and before bedtime.
Regularly do a pedicure, do not leave the procedure for later, so that it is not too late.
Buy a good moisturizer and use it daily, or take a foot bath in warm water, adding a few drops of baby massage oil. If you apply the cream at night, it is advisable to wear cotton socks.
Choose comfortable shoes from natural materials. Do not abuse walking in high heels. I do not argue, it is feminine and sexy. I myself really love stiletto shoes, but … Health is more expensive and at every opportunity I'm happy to immerse my legs in familiar ballet flats …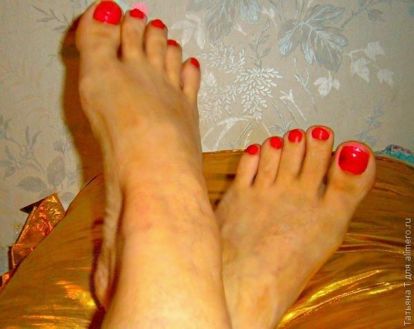 How do you take care of your feet?