At one time I sat on a very rigid diet. Since before that I was losing weight, it was difficult for me to keep my weight at 45 kg (as I understand now, not typical for me) and I had to deny myself literally everything. I did not eat meat, did not drink milk. As a result, problems with teeth and nails began. The latter especially upset me, because they peeled off almost to the ground. I tried to deal with the bundle and started by finding out the reasons.
Vitamin and mineral deficiencies
In my case, the cause of the deformation of the nail plate was an unbalanced diet. My body lacked the necessary vitamins and minerals.
In addition, nails can begin to deteriorate in winter and spring, when there is a seasonal shortage of nutrients.
If you have such a problem, you should pay special attention to the following microelements:
1. Calcium. This element is the main builder of our bones, teeth and nails. It must be taken along with vitamin D, otherwise it is poorly absorbed. In addition, you must include in your diet dairy products, cheese, nuts.
2. Silicon. In order to saturate the body with silicon, it is necessary to use bananas, currants, parsley, green beans.
3. Iron. Iron supplements are not recommended to be taken without consulting a doctor. Therefore, first you need to include in your diet, liver, meat, yolk, herbs and dried fruits.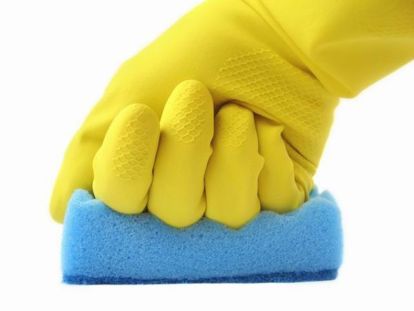 In addition to unbalanced nutrition, poor quality water that flows from a tap can be the cause of the splitting of nails. When you constantly come into contact with it, wash your hands, the nail plate becomes dry and as a result is stratified.
Detergents and other household chemicals can be harmful. Sometimes we encounter chemistry by the nature of our activity. For example, if you work with metal, then your hands are regularly in metal dust, which also harms the nail plate. Only one way out – use gloves and another special protective cream.
Another cause of delamination can be the fascination with false nails. The nail covered with the plate will not receive enough sunlight and nutrition and will split as a result. Therefore, it is necessary to try to take short breaks in wearing this beauty and during this period to intensively nourish their nails with special means.
Internal factors
If you have tried all means, but nails are still stratified, you should pay attention to your health. Perhaps this is a signal of any failure in the body. In this case, it is necessary to consult a doctor for a comprehensive examination.
Have you ever encountered such a problem?