It seems to me that the beauty of the eyes and the depth of the view can be talked about indefinitely. Just because the surrounding (and ourselves) look not only in the eyes, but around them too)))
Skin condition always attracts attention. By myself I know. Especially in women. I must say, first of all I look at the face, neck and hands. If the neckline is open, then this area too. It is in these areas that the skin is the most tender, sensitive and treacherously reveals the problems that its owner has, or age.
My article is about various factors that directly affect the condition of our skin.
Of all the riches in the world, the greatest wealth is youth
The first factor is age. Sadly, he is merciless. Especially to our floor. To be honest, I really do not want to think about how I will look at 50, 60, 70. Perhaps, just because I don't think it will be beautiful. It seems to me, it is unlikely that I will be pleased with myself and the age corrections. As they say, wait and see.
In short, such changes occur with age: the sebaceous glands work in a less active mode, from which there is less fat production. The skin ceases to retain moisture, ceases to be elastic, and vice versa becomes dry, and then flabby.
What is snow to me, what is heat to me, what is the pouring rain
The second important factor isenvironmental exposure. I must say, our body is generally very sensitive. For example, a magnetic storm, immediately headache (((And the skin is even more sensitive.
Solar radiation affects negatively, the skin ages. There is also a risk of cancer. Therefore, I personally never sunbathe. Only along the way (because the complete absence of vitamin D is also harmful), but not on purpose.
In the heat the skin noticeably gets fat, requires special care. To be honest, I still love summer. Because for me to remove excess fat from the skin is much easier than to choose a moisturizer for it. My skin is very fastidious in this matter (((And in the cold it dries, flakes off me. I again embark on an eternal search for a suitable moisturizer.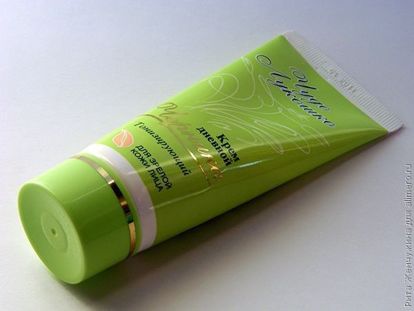 Wherever you throw – on all sides of love hormone testosterone
The third factor that influences the skin strongly ishormones. I must say, we women have a lot to do with them. Tantrums or gratuitous changes in mood during PMS, pregnancy and menopause are a clear confirmation of this.
Of course, the hormonal level affects the sebaceous glands. For example, lack of testosterone leads to dry skin, and its excess to excessive fat. Taking birth control pills also leads to hormonal changes, which are reflected directly on the skin.
So, girls, let's monitor our health and nutrition, carefully select cosmetics, so that our skin shines with beauty for as long as possible.