Unfortunately, not always nature pleases us and often presents all sorts of small unpleasant surprises with which we have to fight or prevent their occurrence.
With the Wen, I encountered in adolescence. Sometimes I managed to remove them at home, and sometimes I just did not pay attention to them. Fortunately, this attack was in the form of small bright specks that have not changed their size over the years.
Scientifically, Wen called milia. They appear from the fact that clogged channels of the sebaceous glands. Thus, fat accumulates on the surface of the skin in the form of a small white tubercle (0.5-1 mm).
Causes of Wen
Not only the wrong skin care can contribute to the appearance of Wen, but also our way of life, skin type, and the way of nutrition. If you want to save yourself from the appearance of Wen on your skin, stick to a proper and balanced diet, drink more water and take care of your face.
Places of Wen Appearance
I wen present on the skin of the face in the eye area (over the eyelids) and several on the cheekbones, but they are not very noticeable. Thank God that they do not grow and I effectively remove some myself. I don't have them on my body, but it's possible that they may appear anywhere in some people.
How to get rid of Wen at home
To remove milium, you will need:
– sharp needle
– alcohol or antiseptic wipes
– cotton wool or cotton pads
– tweezers
– lidocaine (if you can not stand the pain)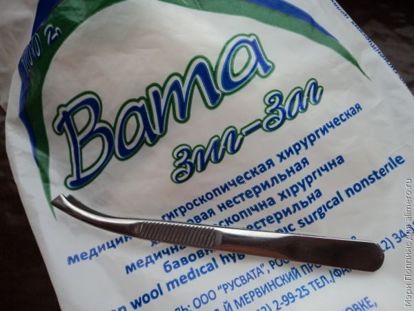 The skin of the face and hands should be thoroughly cleaned from dirt. If you are afraid of pain, you can buy a vial of lidocaine in the pharmacy and treat the area with the wen, wait 10 minutes for exposure.
Tweezers and needle pre-process with alcohol or napkins. Next, using a needle and tweezers, gently pry the wen and squeeze out the accumulated fat. Then treat the place of removal with alcohol or any other antiseptic.
Removal of wen in the cabin
If you are afraid to carry out such procedures yourself, you can contact your cosmetologist. There are many ways to remove a wen: a mechanical removal by a specialist-cosmetologist, laser removal, electrocoagulation.
The laser is considered the most effective method to remove the wen. Also, chemical peeling will help prevent the appearance of milium in the future.
If there are many wen on your skin, it is better to consult a specialist so as not to harm yourself. Well, if you are as brave as I am, feel free to remove the milia at home 🙂
Do you have a wen on the skin? And how do you remove them?