Extend the youthfulness of the skin is not so difficult if you exercise on a regular basis, to maintain proper nutrition and exercise.
The main fear of most women, beginning at 25 years old, or even younger, is to find that you, too, are getting old and you already have a couple of noticeable wrinkles on your face, which are not so visible to others. However, this is already a bell, an excuse to properly begin to care for the skin of the face, in order to later look younger than its peers.
Facial care depends on skin type.. It is known that oily and combination skin retains a youthful appearance longer than dry and dehydrated. However, for all skin types, moisturizing is a must-see point in preventing and fighting wrinkles. It is the lack of moisture that leads to the fact that the skin first appears small creases, which eventually transform into clearly visible wrinkles.
We must not forget that moisturizing comes not only from external caring means, but also from the inside. Body water balance should be regularly replenished with enough water. The volume of fluid consumed during the day should be at least two liters.
Eye area most often the very first is subject to age-related changes. The skin in this area is very delicate, thin. Even for owners of oily skin, it is quite sensitive and requires good nutrition in the morning and evening. For eyes, you should pick up special tools in the form of creams or gels. It would not be superfluous to use special patches for the eyes, which instantly restore skin turgor in this area, imbue it with useful substances and thereby fight the first wrinkles.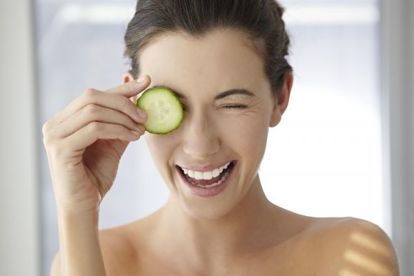 Every week you need to spend course of nourishing face masks. In recent years, women increasingly prefer express fabric-based masks. However, there is another version of such masks, but on the basis of a hydrogel. They perfectly tighten the skin, that is, they have a lifting effect, give it radiance and freshness.
Very important in the prevention of wrinkles from the age of twenty. use in the face care products with a low content of fruit acids. They perfectly exfoliate keratinous skin particles, stimulate the processes of recovery and collagen synthesis, which determines the skin elasticity.
To this end, you can apply scrubs. However, they do not suit everyone.
Women with sensitive skin should avoid such cosmetics, as they can provoke various allergic reactions, reddening of the skin, its dryness and flaking.