I have been using wax hair removal for several years now, and I can tell you everything about this method.
Benefits



This method has the most lasting effect. This is due to the fact that together with the hair, I pull out the bulb. As a result, recovery takes much longer.
The main advantage – if you do the wax epilation correctly and professionally, you can gradually completely get rid of unwanted hair.
If they are regularly removed, the hair follicles lose their activity, and the hair grows more and more slowly, and the hairs become softer and thinner. Gradually, the question of getting rid of hair became irrelevant to me.
The procedure takes little time (an hour and a half depending on the area) and is absolutely safe.
And another advantage is the obvious cost effectiveness of this method.
How to carry out the procedure


I heat the cosmetic wax and apply it on the heated skin. If I am epilating my arms and legs, then I take a warm wax, and when epilating a bikini or armpit area and face, the wax must be heated hotter. These areas are sensitive.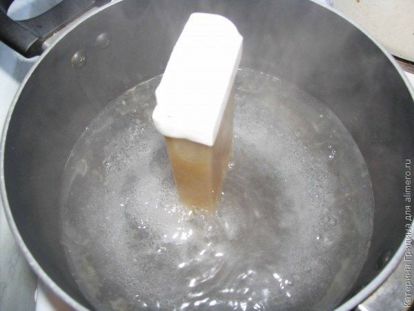 Then I take pre-prepared strips of cloth and cover them with a place covered with wax. There is no time to yawn. It is necessary to remove the strips of fabric together with the hairs stuck to the wax with quick movements directed against the growth of hair.
I already got my hand, after the procedure the skin becomes velvety and smooth, although it is necessary to suffer a little. But does beauty require sacrifice? When tolerating unbearable, I use a special moisturizing gel.
This gel should be applied to the places where the wax will be applied, immediately before the epilation.
Also before the procedure it is necessary to wash off all cosmetics from the body.
How effective is the method?



I know from experience that after waxing hair removal for two to three weeks the skin remains clean. With regular use of this method, the duration of the effect is constantly increasing.
When is this method contraindicated?


I know for sure, since I consulted a doctor that waxing is forbidden with marked varicose veins, diabetes mellitus and wounds on the skin.
In addition, when applying hot wax, you must very carefully bypass the warts or large moles, located in places of hair growth.
And although this is not a direct contraindication, it is better in this case to contact a professional cosmetologist. He will carry out an epilation, and the new growth will not touch.