As we know, we women strive for perfection. This, of course, primarily concerns our appearance. Regular visits to a hairdresser, manicurist and pedicure specialist – what is called a minimum program for those who want to always look good. No less important procedure is the removal of unwanted hair, and more simply, epilation.
Hair, do not grow!

Each woman chooses the most appropriate way for her, especially since today you can get rid of such misfortune as unwanted hair for a long enough period.
Those who can not stand the pain, prefer the usual razor, although it is worth saying that this is not the best option. There are more effective ways to make your skin smooth, and the effect will last much longer.
Until recently, I preferred wax depilation. This method seemed to me the most appropriate in the price-performance ratio. It is clear that in this way it is impossible to get rid of hair forever, as, say, with electrolysis.
However, wax depilation nonetheless quite effectively copes with this problem and allows you to enjoy smooth skin for at least 2 weeks. Frankly, the procedure is not pleasant, but it is possible to suffer.
New old method

And then I happened to hear about this method of hair removal as shugaring, or sugar depilation. It must be said that the method is not new at all, but came to us from the depth of ages. Even in the ancient East, women cooked a special sugar mixture, which was used to remove body hair. I decided that the ancient women could be trusted, and since they used such a method for so long, then it is quite suitable for me.
Having chosen a salon where such services were offered, I went to the procedure. The master explained to me that at present, shugaring is very popular, because today most people are inclined to use natural products, and only lemon juice, sugar and vitamin E, natural products, are included in the sugar paste.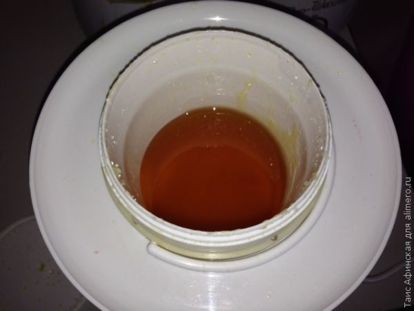 By the way, wax used for depilation is a product of oil refining, and it is not surprising that often the skin is not at all happy with it. This is expressed in the form of various kinds of irritation and allergic reactions.
Further, I liked the technique of performing shugaring itself. It is purely manual, without tapes and bandages, which are used for wax depilation. It turns out that during the procedure, the master also produces a light massage of the skin, which is only for her benefit.
In the shugaring there are no sharp movements that are used for waxing and which often provoke an increase in varicose veins in those who have a predisposition to it. By the way, wax depilation is categorically contraindicated for people with severe varicose veins, but the shugaring technique is fine in this case.
Another undoubted advantage is the fact that the paste can not burn. She is always at a pleasant temperature, while the wax can cause a serious skin burn if the master does not turn it off in time.
Now only sugar!

All this was told to me by the master in the process of performing the procedure. From myself I can add that the procedure itself turned out to be less painful than I expected, perhaps due to the fact that here the hair is pulled out in its height, which causes less discomfort.
And most importantly, after the procedure, my skin looked just great: absolutely smooth, without the slightest hint of irritation, beauty!
I was pleased and made it through my personal experience that shugaring really was popular. At least for myself, I made a choice. From now on, no wax!