Despite the fact that my facial skin is a combination of the type, the rest of my body skin is often very dry. However, in the winter, so are the cheeks – either because of the cold and wind, or because of the dryness of the air in the rooms.
As much as I can remember, so much I struggle with dryness on the legs. For example, if I forget to anoint them before going to bed with a cream, at night I can even comb my skin to scratches, moreover, I do it involuntarily.
And if in the summer almost any body lotion is suitable for me, in the winter, when the skin of the legs is constantly in contact with tights or pants, only certain means save me. These include moisturizing emulsion from Eucerin and my long-term hit Topicrem.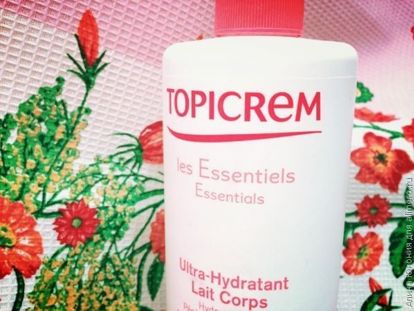 By the way, my daughter has a similar problem, and in winter we smear her legs with creams together.
Very dry skin on the feet become summer. Maybe it's the sun, and maybe the reason is frequent contact with water (while relaxing on the sea or in the countryside).
Ordinary body cream in such a situation does not always cope, except that, if you spread them on the legs at night and put on socks. Moisturizing and nourishing foot creams usually have a more oily and rich texture (except for those that are designed to relieve burning and fatigue). Again, the maximum effect of such funds will be if you put on after their application socks.
I have a remedy that I use irregularly, one might say, in emergency cases – Aquaphor from Eucerin. The cream also has healing properties, which is indispensable in the presence of cracks and damage to the delicate skin of the feet.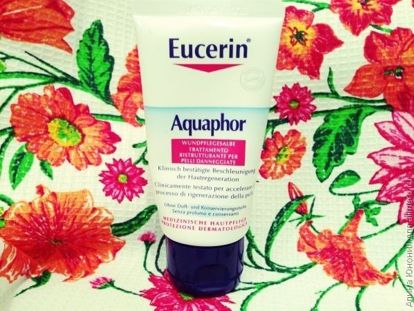 There are plenty of reasons for this – constant contact with water, products and detergents. Yes, and then I forget the gloves, then lazy to wear, which is also the cause of dry skin of the hands.
Here, the importance of the use of creams – try to use them as often as possible, preferably after each hand wash. In this regard, I really like the tools with a dispenser – I have them standing near the sink, and use them quickly and conveniently. I also always have a sampler in my bag or a miniature sample of the cream.
I have a problem with them all year round. Once I read that the dryness of these particular skin areas signals hormonal problems. However, I gave tests repeatedly, with hormones I have an order. Perhaps not enough specific vitamins, I do not know.
My elbows are so dry that even body lotions do not help. I usually use oils of apricot, grape or peach seed for these skin areas. In principle, the usual olive will do as well, but I don't really like its smell, it's very culinary. The aforementioned Aquaphor also helps a lot.
Do not ignore the problems of dry skin, they should be addressed. Otherwise, dryness can have unpleasant consequences – cracks, damage, which is the cause of pain.
It helps to use vitamins directly. Periodically, I buy vitamins A and E in capsules, and apply their contents to problem areas of the skin, or they can be mixed with any cream.
How do you deal with very dry skin?