I was recently at the pharmacy. I bought medicine for my husband. And purely by chance I saw a shelf with essential oils. I remembered my favorite rosewood oil, which is over. Now it lies on the shelf in my house. I will tell you about its useful properties today in my topic.
Do you know where this oil comes from? It is extracted from an exotic evergreen rosewood. It grows in Peru, Colombia, Brazil, reaches up to 30 meters in height. Its relatively high price is due to the fact that it is mined in hard-to-reach places near the tributaries of the Amazon. Now this oil is produced only in Brazil.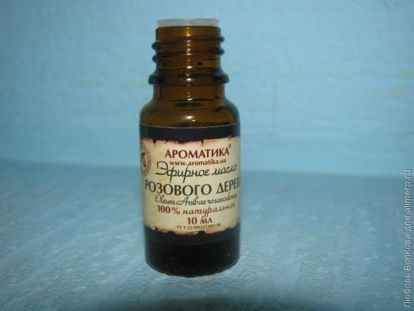 But no matter how expensive it is, every girl in the first-aid kit should have it. Now I will explain why.
It has many advantages. It has a number of useful and healing properties. This oil is well tolerated by the skin. Very often you can find recipes for face and body masks with this oil. It is part of the creams and masks of famous brands and brands.
Oddly enough, but this oil can be used by our beloved husbands. If they deserve it. I began to add my oil to a cream or aftershave lotion. His skin is very sensitive, irritable. He often complains of acne.
We tried several procedures. The result was not long in coming. Literally immediately after using such a lotion (with a couple of drops of essential oil), redness and irritation after shaving disappear. Now we will treat his acne, which appeared with the arrival of spring.
For women. Gestation time
The most magical time for every woman is the waiting time for a child. Many people know the problem of stretch marks? This trouble began to bother me from the second trimester. I saved it with rose oil.
Did warm (during pregnancy, hot is not desirable) bath, adding oil to it. I also rubbed my problem areas (legs, thighs, stomach) several times a week. Still, a few stretch marks were, but they became not very noticeable after childbirth.
But you should be careful, because in the first trimester to use oil is contraindicated. Moreover, its smell in toxicosis can be very annoying. Persons who are not too fond of the smell of rosewood, can simply not tolerate it.
This oil can be used for massage. It gives the skin elasticity, tone. It has analgesic properties. Therefore, it can be used to massage problem areas. I also like to massage my spouse.
When he comes tired after work, he often asks to massage his back. I add to an ordinary inexpensive cream (for the body, for the face) a couple of drops of oil and rub into the skin. I really like his smell. And even if I am angry, I soon quickly calm down.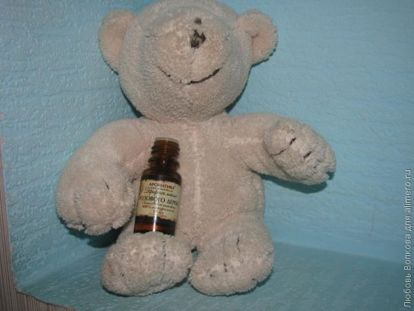 I think that everyone has a state when everything is annoying. In order to calm down, I just need to lie down. It happens, I make an aroma lamp for relieving emotional stress. I calm down and everything around. Also, my one-year-old son after evaporation of rose essential oil sleeps well, like in the open air.
Talk about the beneficial properties of my favorite oil can talk for a long time. I will tell you, girls, only one thing – buy it, you will not regret it! After all, when a child is sick, it can be inhaled. Apply yourself for your beauty. This bath, aromatherapy, natural cosmetics do it yourself.
With the help of essential oil, I got rid of stretch marks on the abdomen and thighs after giving birth. It helps me calm my nerves. And babies, evaporating this oil, can sleep well and not worry about anything!