In the past, I told you about bad cosmetic habits, now it's time to discuss useful ones. I set myself a goal – to get rid of bad habits and, accordingly, acquire good ones. Who is with me? 🙂
Due to poor ecology, bad habits and other adverse factors, not every woman can boast of healthy hair. When the condition of my hair became so terrible that I could not look at it without tears, I wondered: what have I been doing useful for them all this time?
It turned out that apart from washing, nothing. Well, still balms. And even then, not regularly. Since then, I began to vigorously care for my hair. It became the habit to make oil masks before each washing of the head. I have no permanent recipe. Permanent only one component – a mixture of hair oils Recipes grandmother Agafi. To it, I can add chicken yolk, cosmetic clay or honey.
I acquired thermal protection and using it with every hair dryer with a hair dryer also became a useful habit for me. If there is no protection at hand, in this case I refuse a hairdryer.
My skin is oily, prone to rashes. Therefore, deep cleansing is necessary for it. I used to complain that there was not enough money to visit the salon. Now I can clean my skin at home.
I pour dry chamomile with water, bring the broth to a boil and put the pot on the table. Having covered my head with a large towel, I lean over a hot broth and steam out the skin. You need to breathe carefully, as you can get a burn of the respiratory tract.
I steam out the skin for about 10 minutes. After such a bath to remove pollution is much easier. After steaming, I wash with ground oatmeal. It perfectly cleans pores. Now you can apply a nourishing cream on the skin. I cleanse the skin this way about once a week, most often on Saturdays. The day of the week I chose not by chance. After such cleansing, the skin often looks reddened. Therefore, it is important that after the procedure there is no need to go out to the people.
Agree, manicure plays a major role in the appearance of a woman. It can be said that, as a result of the nails, it is possible to determine whether a woman is careful. Often, in public transport, I see the following picture: a peeled lacquer (most often red), residues of dirt are visible under the nails, and the cuticle has not been processed for a month, no less.
I do not argue, I have not paid due attention to the cuticle before. But the nails with red lacquer is not painted, so as not to attract attention to them. Recently, I had another useful habit, I think, a habit: to care for your nails.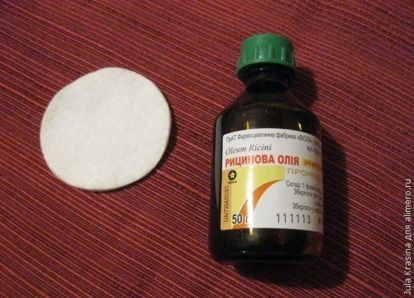 Twice a week I clean up the cuticle and the shape of the nails. Varnish I paint as needed. Usually the varnish does not last longer than two days (homework makes itself felt). If I do not have time to varnish my nails again, then I just take off the old varnish from the evening and leave my nails unpainted.
Not so long ago I had another good habit. Several times a week I rubbed castor oil into my nails. A month after I started this procedure, my nails began to break much less.
I talked about good habits that help me look good. And what procedures are required for you?