After the birth of our daughter, the amount of cosmetics in the bathroom increased. Almost all of them can be successfully used by us, adults. This is especially true of those who for some reason did not fit the child.
The obvious advantage in this situation is that a more thorough sanitary and hygienic control is carried out for children's cosmetics, which greatly reduces the risk of allergic reactions. Yes, and the concept is suitable for newborns as something encouraging, agree.
Here we are talking about those with which babies wipe the ass, and not about antiseptic wipes for hands. If you have finished makeup remover, you should know that any coloring will help to remove baby wipes.
It is especially convenient to use them on the road when space for luggage is limited and you do not want to carry extra bottles. Impregnated with hypoallergenic lotion gentle wipes perfectly remove even lasting makeup.
It dries the skin of the hands much less with the same cleansing abilities. And the addition of healing extracts (chamomile, train, celandine) is a nice bonus.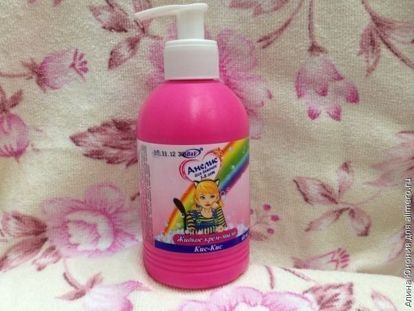 By the way, baby soap is an excellent tool for washing items made of delicate materials (wool, silk, mohair) and knitted items.
Powder (baby talc)
This means well absorbs excess moisture. I used talcum several times when there was no deodorant on hand. And my friend, who is the owner of a magnificent bust, regularly uses baby powder in the summer to prevent diaper rash under the breasts.
This tool is not suitable for everyone, because, children's shampoos are usually much softer than adults. That is why they are powerless against heavily soiled hair, hair prone to fat, and hair with the remnants of styling products on them.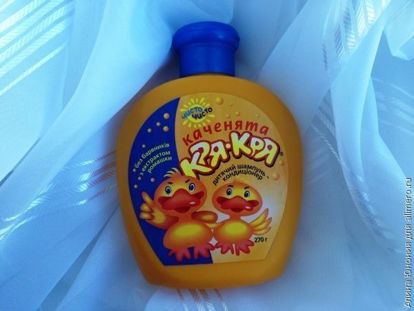 What is important, children's shampoos practically do not dry the scalp, so they are suitable for those who have problems with it.
Children's sunscreen series usually have a fairly high sunscreen. That is why they can be used by the owners of delicate light skin, which is prone to burning and sunburn.
However, if you aspire to a bronze tan, such means (with the protection of 50, for example) will not work for you.
While relaxing at the sea, I used my daughter's sunscreen spray only for the delicate skin of the face, because my cheeks often burn.
It is not necessary to buy a separate adult cream for protection from the weather. Protective cream perfectly protects from wind and frost not only the child, but also the rest of the family members.
Moreover, usually the shelf life of an open tube is 12 months, and it is spent very economically. In this case, it is necessary to use it for adults;)
Body lotion
Children's creams and lotions moisturize and nourish the skin of moms no worse than adult products. For a long time I used my own daughter Chicco moisturizing lotion for my personal purposes, which coped well with the dryness of my feet. And the presence of the dispenser bottle was a pleasant and convenient bonus.
After it was cream Mustela, now we use Topicrem. All of them are suitable for children from birth, and especially for those who have very dry and atopic skin, just like mine.
Almost all children's cosmetics suitable for moms. I did not mention such means as baby bath foam, hygienic lipstick, toothpaste, etc. All this fits adults no worse.
For example, the daughter was very reluctant to use toothpaste due to the fact that she was blue. I had to help her to end quickly. As a result, the dentist asked me about the oral care agent during the examination, because there was practically no dental plaque.
Do you use baby cosmetics?