Cellulite – a word that everyone knows! I think the formulation is not difficult to voice. From TV screens, from the pages of fashion magazines and from the world wide web, we learn about the problems that every second woman has. Not only that, the pursuit of eternal youth is being conducted very actively now, and this problem is somewhere nearby.
Sometimes it seems to me that this is some kind of conspiracy, since next to the global issues that face every representative of the beautiful half, she must still reach someone's certain defined ideal and look like a doll from the cover.

About the benefits of female friendship

I have a girlfriend, we met online. And as two women, we talk about everything in the world, and the issues of beauty, wardrobe, children, of course, are not bypassed.
You know, cellulite seems to me – this is a fictional problem – with these words I began one of our usual conversations. I thought so too, until I brought him out of myself – she answered very unexpectedly to me.
By my nature or habit of finding something good even in a swamp, I have developed the confidence that everything is not so bad. And advertising and ideal priests are the course of an advertising campaign, designed to replenish the pockets of producers and give women the opportunity to add another item to the list of complexes and dissatisfaction with their appearance.
The secret is revealed

But back to the point. It turned out that my approach, although it turned out to be quite effective in terms of calming the nerves, did not act at all positively towards beauty.
What's the secret? – the first thing that followed in response to the cue, which broke my stereotype of thinking.
Black clay – a panacea for the problems of mankind in the 21st century, smiling on the other side of communication, my all-knowing girl answered. I called her all-knowing only because she had an answer and a ready-made recipe for any beauty question.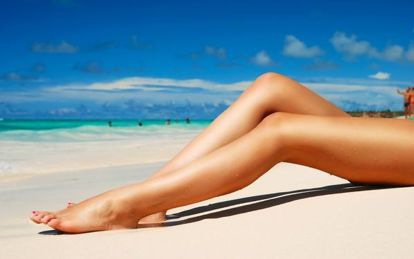 Small educational program

And then everything is quite simple, you buy black clay, you can have several packages at once, since sometimes it is a very scarce product. Also included or separately purchase food wrap. Add some water to the clay and dilute it to a slurry.
First, you do the peeling on the problem areas, using the available products: scrub for the face or body, coffee or sugar. Then apply the made solution and wrap the film.
Feeling like an alien, put on your pants and make a choice – to stay calm for 1 hour and carry out a cold wrap or spend this time in motion, which is also very good.
Then wash off the clay with water and lubricate the strategic zones with cream using massage movements.
As for the results, they came to me after 5 approaches. But it is recommended to make a minimum of 10. Another thing is to take into account the individuality of each case and take into account that you may need to do more procedures to get smooth and revitalized skin.
I am glad that the results of the work done necessarily appear. In addition, some still have unnecessary volumes.
Sun, air and water are our best friends.

I still can not fail to note one important point, as it is significant enough – do not forget about a healthy way of life, ignore proper nutrition and exercise. Sitting on a sofa with a plate of french fries in an embrace, your cellulite may not correctly understand the goals that you set.
And finally, I would like to say the final words – love yourself, do not indulge in laziness for a very long time and buy yourself beautiful shorts. Then your motivation and enthusiasm will make your dreams about beautiful legs a reality. And then the beach, confidence in himself and in his appearance, and a flying walk at sunset …