It is contraindicated for me by doctors to stay in the sun a lot, and even more so to sunbathe in the solarium. Therefore, I, especially in winter, am the owner of a rather white skin, although I allow myself to swim a little in the sun in the summer.

Prehistory

A couple of years ago, our large and friendly team decided to hold a corporate party in a huge leisure complex. The house that we rented, in addition to the banquet hall, dance floor and rooms with board games, included a sauna and a mini-water park.
Accordingly, the dress code assumed a bikini, and I terribly did not want to put my pale carcass on display.
Having urgently studied the Internet, I learned that we do hardware tanning in our city.
I used to apply a tanning cream, but I wasn't thrilled with them, because when applied with my hands, no matter how hard you try, there are stains, dark and white stripes.
And having weighed the pros and cons, I decided to take a chance!
What is important to know, going to the procedure tanning

1. Make a peeling.
On the eve, as the administrator of the salon advised me on the phone, I took a shower with a body scrub. This is necessary so that the tan lasts longer.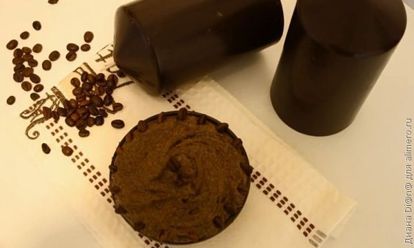 2. Do not apply oil, at least 24 hours before the procedure.
In anticipation of a surprising result, I read on the Internet that moist skin seizes coloring pigments better and less flaking, and, accordingly, later gives way to a new – white one. Therefore, I applied cosmetic oil.
As it turned out already in the cabin, this is absolutely impossible to do. It is best to apply the composition on a completely clean skin.
3. Get dressed in the most spacious dark clothes.
Although it was difficult enough to withstand this condition in the winter, I did my best. This need stems from the fact that the product for tanning is absorbed long enough, even when it is already dry.
Therefore, tight clothing can wipe off the composition of the skin, from which there will be light stripes on the body and dark marks on light clothing.
Process

Having seen foreign films, I was anticipating that I would go to the booth, and I was automatically sprayed from all sides.
But in reality, when I stripped down to my panties, a girl with gloves and a spray came in to me. A bit of embarrassment, but it was too late to retreat!
A couple of times, walking around me in a lush stream of composition, she left me to dry.
Effect

The effect was instantly visible – a really even nice tan.
And, as the master of the salon managed to dispel my misconceptions, this procedure does not use paint completely. The composition of the sprayed liquid includes elements that cause the skin to produce melanin. Those. The result can be called a real tan.
Since melanin is produced within 24 hours, in a day the effect increased and during the celebration I practically did not stand out from the number of colleagues who regularly visited the solarium.
Have you ever resorted to tanning?