I recently told you how I learn to care for myself. It is a pity that only by the age of 30 I realized how important it is for a woman to look after herself and indulge herself.
My self-esteem increased, I became more optimistic about looking at the world. Imagine even my husband noticed a change in my behavior. I said that I became more smiling and playful.
As they say, there is no limit to perfection 🙂 I enjoy cosmetic procedures, I do them regularly. And I try to get rid of the habits that interfere with my beauty. I decided to share the information with you. You may also know them.
one. Go to bed with makeup. As I already wrote, I began to be painted quite recently. Sometimes I forget to remove the rest of mascara from my eyelashes before bedtime and go to bed. The next morning about indelible makeup remind me of black circles around the eyes. Fortunately, I get up before my husband, and he does not see this nightmare 🙂
Remains of foundation left overnight, clog pores. Because of this, redness, acne and blackheads are formed on the skin. Cleansing the skin before bedtime should become a habit, as well as brushing your teeth.
2 Squeeze pimples. My skin is problematic. Therefore, acne is not uncommon for me. As soon as another trouble comes out, my hands begin to itch. As a result, a pimple, which in itself can pass in 2-3 days, heals in about a week.
Unlearning this habit was not as easy as it seemed at first. But I don't give up 🙂 I use salicylic acid to dry my pimples. It relieves inflammation and the skin quickly becomes healthy.
3 Often use a hair dryer. I think that this bad habit is familiar to every second woman. No matter how expensive the hair dryer may be, its health will sooner or later affect its use.
My hair is very naughty. During my life I have changed a lot of haircuts, but none of them looked neat without careful styling. Therefore, I don't part with the hair dryer and the iron. Of course, my hair is damaged. They became dry and riddled. Therefore, I try twice a week to make oil-based regenerating masks.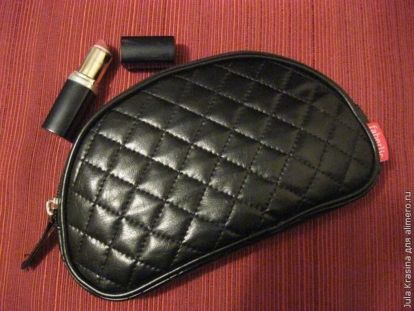 four. Habit touch face. It would seem that there is bad? The thing is, we have millions of bacteria on our hands. After all, we take dirty money, hold onto handrails in transport. If you often touch the face, you can cause inflammatory processes, which is highly undesirable.
In addition, cosmetologists say that people who are accustomed to touch their face are prone to the appearance of early wrinkles and irregularities in the skin.
And what habits could you add to this list?