One time I was tormented by a small problem. Getting out of bed in the morning, I began to notice that my face had become somehow puffy, and swelling appeared under my eyes. I would not pay attention to this, but I would like to come to work in all my glory, and from the mirror I could see the swollen narrow eyes of a man who either sleeps poorly or walks until morning. It was necessary to somehow get rid of edema.
Morning water treatments
The first thing that occurred to me was to try to wash with cold water to refresh and at the same time remove eyelid swelling. Simple washing did not help me much, then I began to use another way. She poured cool water into a bowl, held her breath and lowered her face completely into it.
I made several such approaches, and then wiped my face with an ice cube. Cooked cubes in advance. Freeze herbal infusions or ordinary mineral water. It was summer outside, so the procedure brought me only pleasant sensations. Probably, in the winter, I would not dare to do this, we have enough ice outside the window.
Instead of a basin with cool water and ice, you can use contrasting washing. That is, first wash our face with a warm stream of water, then change it to a cold one. And so we change the temperature of the water several times. Believe, it invigorates better than a cup of coffee!
After washing, I applied a cream on my eyelids and at the same time I did a small massage. The tip of your finger is necessary to draw eights around the eyes (the movement under the eyes is always towards the nose). You can still stroke your face from the middle to the outer edges.
Compresses
If you have five minutes, you can try to get rid of the swelling with compresses. I used the usual potatoes for this, you can have a cucumber, in the summer it is just the season for them. We get vegetables out of the fridge, cut off a couple of plastics (we clean the potatoes naturally) and put them on the area under the eyes. At this time, you can still dream or nap.
Once I read that in general any cool product can be used for compresses, even though I have not tried sausage, but the potato just works!
Excess fluid in the body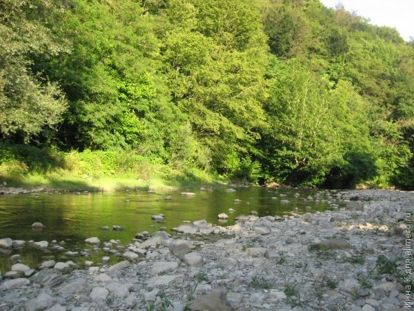 Of course, swelling under the eyes does not just appear. It was at that time that it was very hot outside and, apparently, I drank without measure. After the swelling appeared, I began to monitor the liquid consumed in the evening and began to drink less after 20-00. Personally, salty foods eaten in the evening — cucumbers or sauerkraut — lead me to edema. So salty foods should also be limited.
After the above manipulations, I began to notice less often that my face was swollen in the morning. But if your swelling does not go away, it is better to consult a doctor and check your kidneys. This may be a symptom of a disease such as nephritis or anemia.
Have you ever encountered edema under the eyes?