In the summer, protection from the bright sun is more relevant than ever. Today I will talk about sun protection, when the skin is already tanned and you can use products with a lower sun-protection factor – Avon Sun Protection.
The manufacturer (Russia) promises effective protection from the sun and moisturizing the skin due to the content of the multivitamin complex. The formula means hypoallergenic.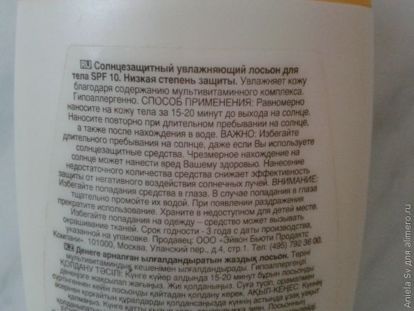 I deliberately bought this tool, because I did not want high protection from the sun. My girlfriend at that time worked in Avon and advised me this tool – I bought it, especially since it was inexpensive – about 209 rubles at a discount.
Packaging and appearance
The lotion is enclosed in a comfortable white plastic bottle with a bright orange slam lid. Under the lid hides a fairly wide hole. I did not like that the lotion was no longer protected and that anyone could climb and open my bottle.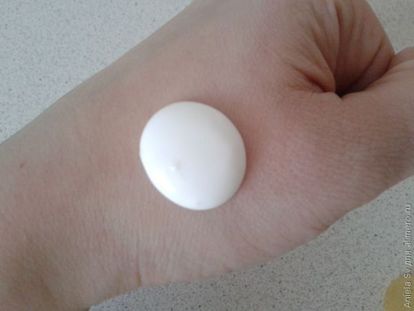 The lotion itself is white with a loose texture, with a faint aroma of freshness. On the skin, the fragrance is not preserved and is not felt when applied.
Application and effect
The lotion is quite easily squeezed out of the bottle. When applied to the skin is easily distributed, quickly absorbed and does not leave white stains. I liked that the lotion is non-sticky, really moisturizes the skin and protects it from the sun. Of course, I will not be able to evaluate the effectiveness of protection objectively, since I apply it already on tanned skin, but I feel protected with it and have never been burned when using it.
The shelf life of the lotion is 3 years, but dermatologists advise throwing out a tool that has not been used over the summer without regret, since the sun protection factor will no longer work for the next year. Therefore, I will gladly re-use this lotion, and next summer I will buy a new one.
The composition is shown in the photo. From useful – glycerin, aloe juice, shea butter, coconut oil, palm oil, panthenol, cocoa butter and vitamin D. But since all these benefits come at the bottom of the list, we can conclude that there are very few of them and they are unlikely to affect on the level of skin hydration.
Nevertheless, I advise everyone to try this lotion and evaluate it. I think you will not regret.
And what means do you use for sun protection?