I am familiar with the problem of the bundle of nails firsthand. Periodically, my nails fail me and begin to remove layers. As a result, I have to do a very short manicure. And at one point, I just did gel building. But after removing the gel nails became even weaker.
Fragile nails are a cause for alarm
I decided to somehow entrust the rendering of my precious pens to the ideal view of a specialist and went to the salon. Although at that time my nails were in very good condition, we talked and I told the manicurist (very nice and liking girl) about her problem.
She told me that one of the reasons for the fragility and delamination of the nail plate may be a lack of iron in the body. Incidentally, I had not thought about this before. Of course, I took into account the connection between the lack of calcium and the nails, but I didn't even think about the gland.
But since my hemoglobin rarely rose above the mark of 105 g / l since my young age, it was for this reason that I did not rule out the possibility of nail exfoliation. I was prescribed a variety of iron-containing drugs, but for some reason my hemoglobin did not want to grow.
Periodically, I tried to strengthen my nails with the help of various means. The simplest thing is to lubricate the nail plate with olive oil or lemon juice. She also lowered her fingertips into a cut orange or grapefruit.
Also, a couple of times a week did the bath of sea salt with a drop of iodine.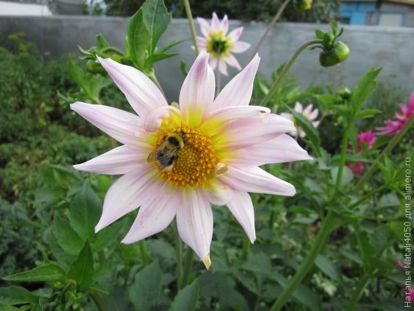 And on the Internet peeped such a tool. Boil dried chamomile flowers and chopped oak bark with boiling water. Cool to room temperature and dip the tips of the fingers in the infusion for 15-20 minutes.
It could, of course, be much more useful for all sorts of procedures, if I had not been lazy and devoted more time to nail care and had had more time and had washed the dishes, first wearing gloves.
Fortunately, the situation with the nails has changed dramatically since my pregnancy began. They became stronger than ever and ceased to stratify. Hemoglobin, by the way, rose to 125 g \ l.
And how do you help your nails?