Better botox – starch. You can laugh now, but at home potato starch is one of the most effective means for rejuvenating the face and neck.
How I came to starch
I do not like painful procedures on the face. At all. So I try to do everything myself.
Some time ago, I came across a picture of a beautiful girl. In the article I read that she was a dozen more years than I thought. And her beauty is artificial – Botox shots (the article was about rejuvenation procedures).
And then a brilliant idea came to my mind. What can replace botox? I have been searching for a substitute for a long time and found it. Potato starch. I tried all the recipes. Works, girls.
Starch we used to use in cooking, but here is an unusual use. But I tell you, masks from starch make your face tender, partially remove pigmentation, and smooth wrinkles.
Starch can be purchased at the store, and can be made at home. How this is done, I will not describe, the topic is not about that, I will only say that you need to take starch potato. And the difference between shopping and home especially no.
I want to share masks with you.
A huge tablespoon with a slice of starch dissolved in half a glass of purified water (can be boiled). Put in a water bath and boil until thick cream. Remove the container with the mask and add freshly squeezed carrot juice (5-7 tbsp. Spoons) and a spoonful of homemade sour cream. Mix thoroughly and apply warm for 30-40 minutes. Remove the mask under running water and apply a moisturizer. The mask that remains is well kept in the refrigerator for 3-4 days.
Mix a spoonful of starch with a spoonful of fresh milk. Add a spoonful of peach oil (sold in pharmacies). All mix thoroughly and apply with a thin layer on face for about 30 minutes. Remove chamomile with a weak solution. The mask is suitable for people with sensitive skin.
Mix a spoonful of starch with half a glass of warm water. Add one egg white and some lemon juice. Stir and apply on face for 30-40 minutes. The mask is ideal for combination and oily skin.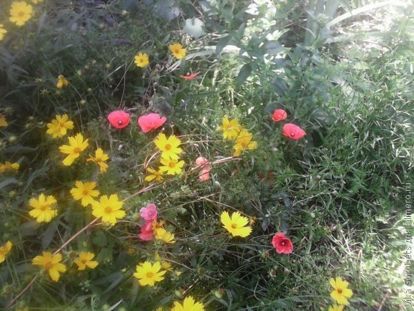 Stir a tablespoon of starch with a teaspoon of salt. Dilute with warm milk to a mushy state. Add a spoonful of honey (it is better to take liquid honey, it is easier to get divorced). Apply for 30-40 minutes and remove the mask under running water.
Good luck, beauties.