For a long time I was pulling with the purchase of a gel for washing, because still could not find a suitable one. I wanted him to remove makeup well, did not tighten the skin and was pleasant to use. I can say with confidence that the softening gel for washing Novosvit fully met my expectations.
First impressions in the store
I bought this gel for several reasons:
– outwardly I really liked him
– cost inexpensive – 80r.
– I used to use the foot cream of this company, and he really helped me against the cracks on my thumbs
In the store I turned a tub in my hands with a cosmetic. It is soft, pleasant to the touch. It opens easily, which is important when you open the package under the shower with soapy hands. The appearance of the tool was decent, no bright trinkets. Transparent tuba and blue flowers on it. Simple and tasteful!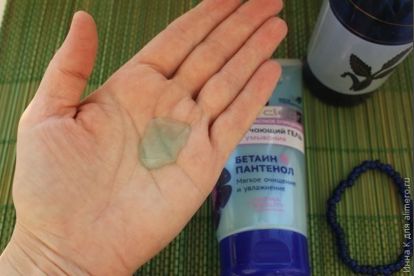 At home, I decided to try the product. I moistened my face with water and squeezed a drop of gel into my palm. Jelly-like consistency. Blue color. The smell is pleasant, but the smell is not clear. The remedy has an interesting effect when soaping it on the face, it slides, as if it were a film on the skin. But then everything is well washed off and makeup as well.
I really do not like it when the mascara is not washed off the eyes the first time. Then you look in the mirror, and there is someone with ink under the eyes. There is no such thing with Novosvit.
Properties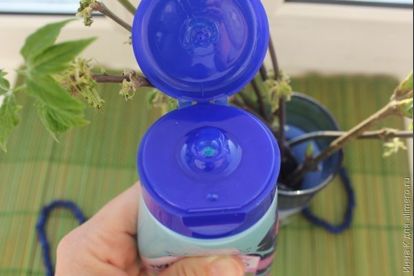 I would highlight the following properties of the gel:
– does not tighten the skin
– does not dry
– gently removes makeup
– it is spent economically
The package states that the cosmetic product has anti-aging properties, but I did not notice.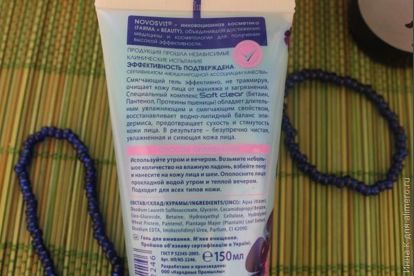 The gel contains no parabens, which undoubtedly pleases. Wheat proteins, Panthenol and Betaine have been added to it. Manufacturers position this complex as a special moisturizing composition. Indeed, the feeling of dryness after use does not arise, probably, the wheat works 🙂
My conclusion is unambiguous – solid 5 out of 5 to this tool and I think the gel will linger on my shelf in the bathroom for a long time.
Have you used the cosmetics Novosvit?