It is strange that earlier I did not pay attention to this series of the Belarusian company Belita. After all SO beauty intended for those whose age 25 , Ie, just for me. Once again, I needed a light moisturizing day cream. And this time my choice fell on this product.
The main task of cosmetic products line SO beauty – suspend the process of nucleation of the first wrinkles. It will depend on this when obvious wrinkles appear on the face: at 30 or 40-45 years.
In addition to day cream, the series includes: revitalizing night cream, biphasic makeup remover for the face and eyelids, antioxidant face mask, eyeliner roller-gel, scrub-peeling for two-level facial, refreshing splash tonic, mousse-wash skin .
The secret of the effectiveness of the means – in the active ingredients, the most important of which is extract from fresh rose petals. That it provides prevention of the appearance of the first wrinkles.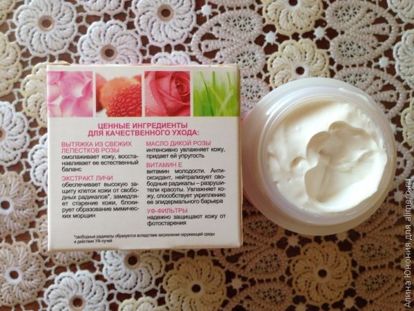 Description and composition
The cream is designed for young skin, helps to prevent and cope with the first wrinkles. Do not believe it, but the manufacturer claims that the tool even gives confidence in the future! This is what I did not expect, so did not expect;)
The cream contains mineral components that absorb ultraviolet rays, reduce the antioxidant load on the skin, preserving its beauty. Tones and maintains skin elasticity, moisturizes and protects the skin. After application, the skin should gain a smooth and healthy glow.
Composition can not but rejoice, because it contains a lot of natural ingredients: wild rose extract (rosa canina fruit extract), lychee extract (litchi extract), wheat germ oil (wheat germ oil), damask rose extract (damascena flower extract).
I can't say anything about self-confidence, because it depends not only on face cream. But the rest of the properties means I liked.
The first is smell, it is light and floral, but, to be honest, it resembles a rose very remotely. Consistency The cream is very light, it is easy to apply and quickly absorbed. After applying it, the skin is perfectly moisturized until the evening, even its dry areas.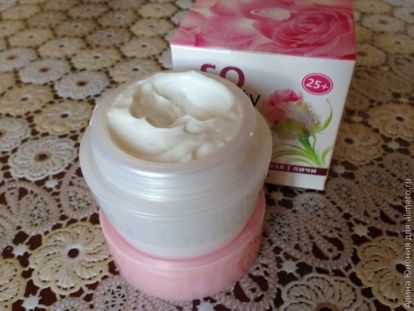 After several weeks of use, the skin got a fresher look, its color evened out a bit.
Packaging standard – plastic jar with a capacity of 50 ml in a cardboard box. The cost is low – about 120 rubles (28 UAH).
I am pleased to recommend you a light moisturizing day cream SO Beauty from the Belarusian company Belita. For a completely small cost, you will receive a product that will help you in maintaining the healthy appearance of your skin.
Have you tried the products from the SO Beauty series?