Every year in September-October, I take a course of acid face creams to get rid of uneven complexion, clogged pores and just for a general improvement in appearance. Last time I talked about Avene Triacneal, today I'll tell you about Avene Cleanance K.
The manufacturer (France) assures that this cream is intended for young problem sensitive skin. Cream helps cleanse the pores, the disappearance of defects, the elimination of acne. Also, the cream regulates sebum secretion, promotes smooth skin and improves complexion. It is an excellent base for makeup.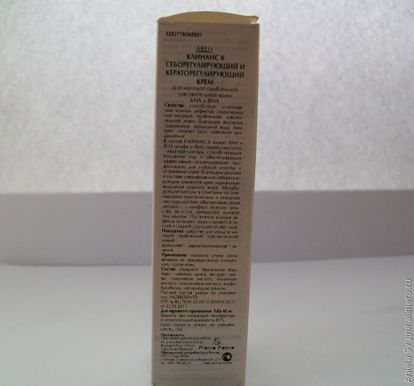 Packaging and appearance
The design repeats the design of Triacnel. Only the volume changes – 40 ml. The cream is already in a standing tube with a more comfortable neck. The cream itself is white in color with a pronounced smell of acids, is applied much easier than Triacnel and absorbs faster. The texture of the cream-gel.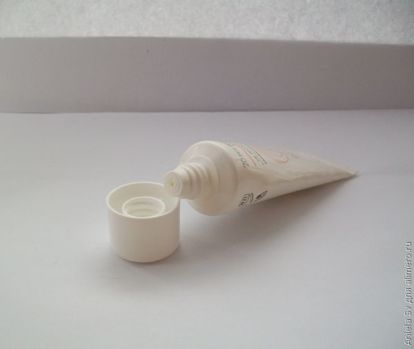 I, unfortunately, the cream did not fit, it begins to roll on my face, so I'm not talking about using it as a base for makeup. I repeat that it is better to use such creams in the fall, when the sun is not so active and the risk of pigmentation appears.
Action and composition
The composition of thermal water, zinc gluconate, pumpkin extract, glycolic acid, lactic acid, salicylic acid, alpha-bisabolol and matting granules. The composition, of course, is richer than Triacnel, but the effect will not be as pronounced, since the concentration of acids is lower.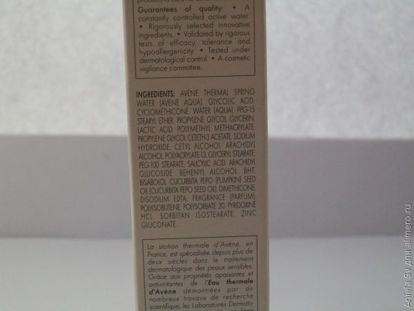 As I said, Cleanance K rolls on me, so I use it infrequently. Also, a lower concentration of acids does not give such a pronounced effect of smoothing the skin in a short time.
The cream did not fit me, so I can not objectively evaluate it. It may be suitable for those whose skin reacts to a high concentration of acids in the care. Cleanance K more gently affects the skin, does not cause irritation, it can even be said that it moisturizes the skin.
Not without reason, the manufacturer emphasizes that the cream is designed for sensitive skin. I repeat once again that before using it is necessary to consult with a specialist. And be sure to focus on the SPF sun care factor in the care, if you use these creams during the day.
Cost – 906 rubles.