As you know, sea water has healing properties. Many aspire to go to have a rest on the sea, thereby improving their organism.
Unfortunately, not everyone can swim constantly, but only happy residents of coastal cities. Therefore, it is necessary to resort to other ways to heal the body. I always dreamed of living by the sea in order to enjoy the water and the sea air. Perhaps, sometime in my old age I will move to Crimea.
One of the skin care products is sea salt baths. What could be better – soak in warm water, with benefits for the soul and body? Moreover, this tool can be purchased at any pharmacy at an affordable price.
The cost of sea salt in pharmacies in Kiev, ranges from 1 to 5 rubles.
In addition, you can buy salt with different flavors that you like. You can choose different packaging, from 100 grams to 1 kg.
Everyone knows that sea salt baths have a positive effect on the body. Even in ancient times, women cared for themselves in this way.
Useful properties of baths
– sea baths have soothing properties and have a beneficial effect on the body as a whole
– relieve stress and tension
– have a healing effect
– provide your body with minerals and trace elements, especially with a lack of nutrients in the winter season
– tighten the skin and make it more elastic, smooth and elastic
– supply our bone structure with calcium
– improve the body's metabolism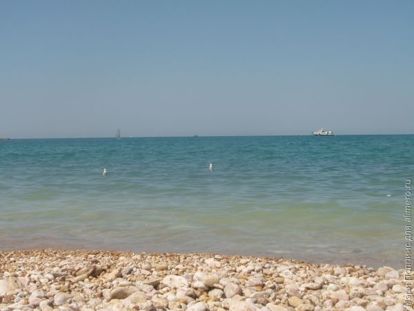 As you can see, there are a lot of useful properties. In order to maintain your body in shape, a lot is not required. Enough to buy a bag or two with salt, and take a bath with it at least twice a week.
How to make a sea salt bath
The most suitable temperature for a bath is 35-37 degrees. But most importantly, to make you comfortable. For example, I do not really like cold water, so I use water warmer, about 38 degrees.
Add water and dissolve sea salt in it. Its amount should be approximately 15-20 grams per liter of water. After lying for 20 minutes in the bath, no more, do not immediately wash the salt from your body. You can wear a bathrobe and go about your business after waiting 15 minutes. After the past tense, rinse the salt off the body with warm water.
Basically, I use this skin care method when I am alone. There would be more such moments that allow you to pay attention to your beloved and abstract away from problems and concerns.
I remember when my daughter was very young, I dreamed of taking a bath with sea salt, but alas, it only turned out to quickly take a shower.
Usually, in moments of solitude, I brew myself green tea and take a bath with sea salt. This allows me to think about something pleasant and relax. The skin then becomes soft and pleasant to the touch.
With regular use, the effect does not take long. By myself I know that after such a procedure, you feel much better, both physically, there and mentally. Be healthy and beautiful!