Vaunted-lauded salicylic acid – an insidious beast. I myself saw this a few years ago when my daughter was fighting teenage acne. It seems the recommendations are good: and it dries pimples, and it reduces inflammation, and even regulates sebum production. In practice, all this was not.
After the acne and blackheads that remained to sit, where they appeared, the daughter also started desquamation. To dry out the skin with salicylic acid – just spit, but acne cure is still a task.
Salicylic acid dries pimples. In general, the skin. Even if the point is put a high risk of getting irritated. Reducing inflammation is also a dubious achievement. If it is time to become inflamed, she will get sick to the end, it's not even important, for three days a pimple will disappear or four.
But most of all I am outraged by the absolutely groundless statements about the regulation of sebum production.
Let's look at the situation from the body. The skin produces a lot of sebum. But for some reason a person pushes it to produce it even more, and that is how our skin is treated with salicylic acid. It is even faster and more actively begins to produce sebum, to provide themselves with them in the previous quantities. At the same time, the epidermis is completely dry, and deeper in the dermis, the sebaceous glands work to their fullest.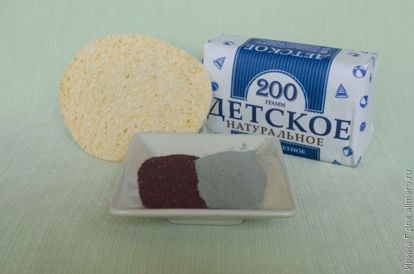 Give the skin what it seeks. Moisturize and nourish with masks, creams, lotions. Make sure that the skin does not have the need for active sebum production. Ideally, the skin should be cleaned in several stages:
1. Cleansing. Before other procedures, it is important to wash off the makeup, dust and sebum that forms on the face during the day. To do this, you can use as usual baby soap, and special gels and foams.
2. Disinfection. At this stage, the same salicylic acid can be used in small concentrations, 1%, not more. But it is better not to use this aggressive tool, but to wipe the skin with chlorhexidine – an excellent antiseptic. They can wipe the entire face to prevent the emergence of new acne and destroy them at the stage of nucleation, exterminating microorganisms that have not yet penetrated into the pores.
3. Flushing disinfectant. There is nothing for him to stay on the skin for more than 10 minutes.
4. Moisturizing. Daughter appreciated almond oil. It has a drying effect. After she pushed salicylic acid onto the far shelf, bought a delicate tonic with salicylic acid content and started using almond oil, the situation changed dramatically – the pimples retreated.
To keep your face clean, you can use a mask for problematic skin made of clay, badyagi powder and droplets of tea tree oil. Badyagi powder should be 5 times less than clay. The mask should not dry out on the face, and remain wet. After 15 minutes, it is necessary to wash, disinfect the skin, and then moisturize.
Of course, all this is purely individual. Acceptable products must be learned empirically. Someone's pores get clogged with oil, some have an inadequate response to someone's oat scrub. But some general principles work exactly on everyone:
1. Do not touch your face with dirty hands.
2. Wipe your face with disposable towels.
3. Try to sweat less (bangs off).
4. Protect yourself from the sun.
5. Eat right.
6. Less nervous.
And you and your skin will be happy!