If you, like me, are not yet 30, you smell sweet with youth and beauty, then I have two news for you: good and bad. The bad news is that all this beauty will gradually begin to fade, and maybe even the beginning. But, at the same time, I hasten to please you – ALL IN OUR HANDS!
In order to always remain young and beautiful, despite the numbers in your passport, you need to start caring for your skin from an early age. How is the saying in it? Take care of the beauty with the young.
I received my first skin care system at the age of 12. My mother, who constantly monitors herself, understood how important this is. I spotted some great facial masks with her that help her to remain a beauty despite her almost 50.
Blue clay mask

Do you use clay? It turns out that this is a smart tool! Especially blue. It makes an elegant face mask, which has a large number of properties:
– perfectly cleans pores
– normalizes the sebaceous glands
– helps to even the complexion
– perfectly moisturizes the skin
– saturates cells with minerals, nourishes them
– restores its elasticity and resilience
And, as we all know, one of the causes of wrinkles is dryness and lack of hydration of the skin.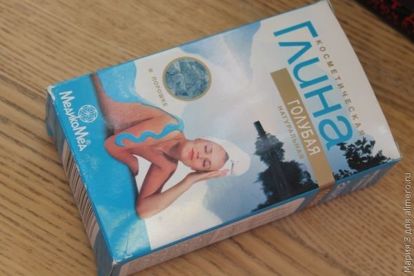 If you have problems in the form of rashes and black dots, then be sure to make it yourself. I admit, she is my favorite.
Cooking is very simple. I take two tablespoons of blue clay, two tablespoons of water. All carefully mixed. Done! Now it is enough to put it on the face, avoiding the area around the eyes, and take place in this form for 15-20 minutes. I wash it with normal warm water, without gel for washing.
Mask of egg white, honey and milk

She was my savior back in college years, when she studied at the university, worked and led a rather active youth life. If in the evening, for example, I needed to look slept and rested, then I took egg white, a spoonful of honey and a spoonful of milk, mixed these ingredients, made a mask and walked with it for 15 minutes. After it, my skin became even, rested and radiant.
Olive Oil Mask

The simplest of all, in my opinion. I just take a good olive oil, a couple of tablespoons, mix it with egg yolk and put it on my face. I hold for 20 minutes and wash off with warm water. It perfectly nourishes, moisturizes the skin, prevents the formation of wrinkles.
And what kind of masks for facial rejuvenation do you use?